bleever wrote:

hackjames wrote:If we're made in the image of God, how come we don't all look the same?

Does God paradoxically have an image that encompasses all other images while remaining distinct, or have we redefined the word image to suit our purposes here? I can't imagine that ever happening in a religious discussion, let alone one taking place on this site...

I think image is not a physical appearance, however more like our ability of each and everyone of us to be tender and show love and compassion...the reason why we all divert from this s due to the original sin...anyhow I don't want to turn this into a religious beliefs thread...so I will just leave you with this...

from my vantage point you are all made in God's image.
But the actual scripture doesn't say that, it says, and we made man in our image, meaning them not just him/her, finding out who the them are, will be the key to our future.
---
---
can we just get back to the boobs pls
---
Posts: 633
Joined: Mon Mar 07, 2011 4:07 pm
Location: Fullerton,CA,USA
I always hear a "ahh aw ahh wa ahh" song, similar to angels singing when women get naked.
Thanks corn. Hope you can jump on skype sometime.
Jesus Hates Dinosaurs.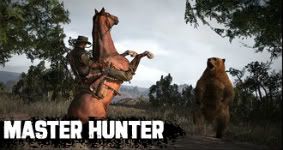 ---
Posts: 413
Joined: Mon Apr 25, 2011 11:56 am
Thanks for pointing that out. I nearly fell for some story about God creating some awesomley huge Jugs. Thank God I now know the truth.
Back to redtube I spose!
Joined:
Fri Jan 08, 2010 4:11 pm

Last visited:
Fri Dec 26, 2014 5:43 am

RIP Canibus
---
I know some busty daughters of God =D

I'd rather argue about spirituality though =o
To realize that you do not understand is a virtue;
Not to realize that you do not understand is a defect. -Lao Tzu
---
Related topics

Replies
Views

Last post