Posts: 9348
Joined: Thu Jun 03, 2010 12:08 pm
'Through systematic infiltration of all major intellectual, political, and ideological organizations, using the lure of financial support and instant publicity, we have been able to set the limits of public debate within the ideological requirements of our money power.
The so-called Left-Right political spectrum is our creation. In fact, it accurately reflects our careful, artificial polarization of the population on phony issues that prevents the issue of our power from arising in their minds.
The Left supports civil liberties and opposes economic or entrepreneurial liberty. The Right supports economic liberty and opposes civil liberty. Of course neither can exist fully (which is our goal) without the other. We control the Right-Left conflict such that both forms of liberty are suppressed to the degree we require.'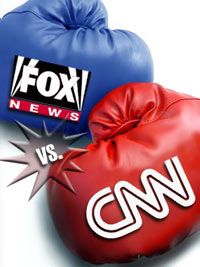 http://www.henrymakow.com/the_left-righ ... chara.html
---
Posts: 11164
Joined: Wed Apr 22, 2009 3:08 am
good one free...
you've all seen me write this before:
the single most destructive and separatist entity on this planet is the...
AMERICAN TWO-PARTY SYSTEM.

i am not a democrat or a republican.
i am not a libertarian or a progressive.
I AM AN AMERICAN.

what a fuckin' concept.

have a good one,free
"I wish i was there when the horse was stole,but I reckon I'll see the tracks when I get there"
-Abraham Lincoln
---
Posts: 9348
Joined: Thu Jun 03, 2010 12:08 pm
boondox681 wrote:good one free...
you've all seen me write this before:
the single most destructive and separatist entity on this planet is the...
AMERICAN TWO-PARTY SYSTEM.

i am not a democrat or a republican.
i am not a libertarian or a progressive.
I AM AN AMERICAN.

what a fuckin' concept.

have a good one,free
---
---
Related topics

Replies
Views

Last post