---
Posts: 2703
Joined: Mon Feb 22, 2010 4:23 am
LOL
The guy is going Hollywood.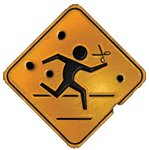 Disclosing bullshitters since 1969.
---
Posts: 2442
Joined: Mon Nov 23, 2009 9:25 am
Location: Scotland
it's a wonder he didn't flash his Union card, trying to get a few more high paying parts!
---
Posts: 576
Joined: Sun Dec 12, 2010 5:15 am
So we are calling Witnesses who saw a plane during 9/11 fake witnesses now?

Thousands of people all saw the same thing. Did the government pay all those people to say a different story????

Its people like you that make the truth movement a complete joke. It's people like you who ruin it for the rest of us.

Next your going to say they are really just robots in disguise? Or you going to say they are clones from out of space.

Grow up pindz, you and rest of these creeps on here have no idea that we are living in a golden age. Humanity has had it really good for the past 150 years.

You are and the rest of them have no idea about the dark ages, and human history and what humans had to go through to get the freedom we have today.
---
---
pindz wrote:@whiteknight2000

You cant be real.
I agree. 100% disinfo agent or just got let out of a bunker from being raised from childhood.
Whiteknight ask some cold hungry sick people how good it is to be in the 21st century.
'Gee, I wish we had one of them Doomsday Machines, Stainsey..' General "Buck" Turgidson
---
pindz wrote:@whiteknight2000

You cant be real.
So pindz are you saying you believe in the 'no plane' theories of 9/11???
I am 100% sure the 'no plane' hit the towers theory is dis-info!
So when you talk about building 7, that was not hit by a plane
, people assume you are a nut case because of the 'no plane' theories.
Planes hit the towers. But regardless I think topics like these are too grey of an area to even bother with, I stick to things that are easier to prove, like the controlled demolitions.
If you help the Oppressors, eventually you and your family will be oppressed.
www.mind-wars.com
---
no i dont think planes hit wtc ..... it was UFO like object with holographic 'plane' projection around it
9/11 New 3D Analysis
note:
this video have 53063 views and was 2053 times shared of facebook
NO WING HOLOGRAM FAIL 9/11 WTC SECOND PLANE CRASH
---
@"whiteknight"
Just about had enough of your shit.
Don't like it here....don't let the door hit you in the ass.
If you don't want to leave, open your mind and add some positive input.
I REALLY take offense when you label the membership "creeps". You have no right to cast disparaging comments. I find that most people that do are usally the ones with problems.
So fuck off until you have something "interesting" to say, without being an ignorant prick.
---
Posts: 2673
Joined: Tue Feb 10, 2009 5:05 pm
Location: Southeast States
Just the sheer fact that the first time EVER that three steel buildings totally collapsed from a fire is enough to prove something's wrong with the whole scenario. Do your homework and use the science to evaluate your findings and not the
Our Government Wouldn't Lie to Us
frame of mind
Please do not take anything I say as truth, I am under control of a lizard race hell bent on staying underground and unseen to further my paranoia.
---
Related topics

Replies
Views

Last post