Posts: 673
Joined: Sun Aug 03, 2008 5:20 pm
Distillation would be the general publics most effective means of defluoridating drinking water but the energy cost makes it impractical without a very cheap means of boiling water
Thanks for the flouridation list crunchy, I'm glad it confirms my area isn't... yet.
Expedite Your Imminent Demise. Or Die Trying!
---
my area is.....my words to the uk...welcome to the party.....this pimple floride is shared and now seems closer to coming to a head and ready for a juicy pop....thing is though...we can change this..
---
iwgmac8 wrote:Looks like business as usual with the authorities completely ignoring public opinion and doing what they damn well want. I'm not sure about the situation in Scotland but it has come up for vote in the Scottish Parliament over the last few years only to be voted down.

http://scotlandonsunday.scotsman.com/ad ... 2363091.jphttp://news.scotsman.com/addingfluoride ... 2581431.jp

I don't seem to be able to find anything more recent in regards to the situation in Scotland just yet but I will keep looking. Maybe looking in the wrong place. The Edinburgh councils seem to be pushing for it quite hard though ,with the usual benefits to health drivel that keeps getting trundled out.

http://www.nhslothian.scot.nhs.uk/commu ... 7/p5.1.pdf

Why not teell people about the downside as well instead of painting the rosy picture that they always do .

http://www.thehealthierlife.co.uk/natur ... 00334.html

The EU classes hexofluorsisilic acid as a corrosive.

http://en.wikipedia.org/wiki/Hexafluorosilicic_acid

How in the name of hell can a corrosive be good for teeth.?

Time for people to get down to their MP's surgery or their MSP's surgery armed with some good sound documented facts as to why this has got to be one of the most hair brained schemes they have come up with to date.
Thanks m8
I'm from Glasgow Scotland,well just outside and currently my water supply is NOT fluoridated....thank the gods...and also that this will never change...i will never drink fluoridated water...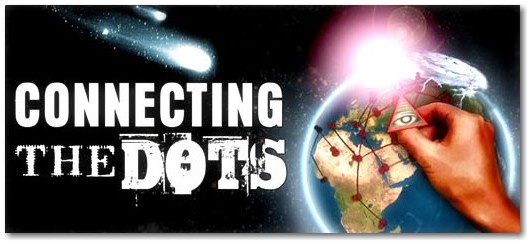 ---
lainn wrote:my area is.....my words to the uk...welcome to the party.....this pimple floride is shared and now seems closer to coming to a head and ready for a juicy pop....thing is though...we can change this..
Bloody hell,some optimism on the site "WE CAN CHANGE THIS"....

Hold up im feeling a bit feint,i'm really glad you think so Iainn...

WE CAN CHANGE THIS....My letter to the PM will be sent in the next few hours.More of us should be bombarding him with this,i hope we are,there has to be people out there even "crazier" than i am huh
God bless them all cos without the freedom fighters we really would be in the SHIT...
Death to the New World Order who want us all dumbed down and subservient...

I know yesterday was a bad day with the inclusion of the fluoride but it can be viewed as a positive as this will surely awaken more people,Now i have it on good authority that 75% of 10,000 people in Southampton voted AGAINST the fluoridation....NO WHAT IS THAT..In the first time in years they used some NEW law to push this through...where is the democracy when 75% of people say NO and they just do it anyways...THAT IN ITSELF IS VERY WORRYING even if you are a pro-fluoride person,i mean moron....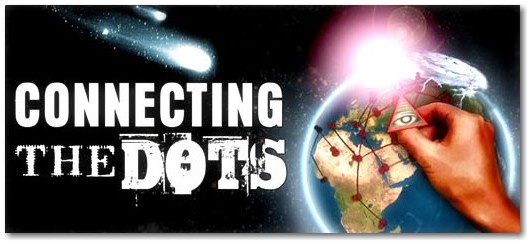 ---
WE NEED TO SUPPORT THIS GUY AND DO MORE OF THIS.........This makes me feel
really good that there are people out there willing to fight.....peacefully.


But opponents claim fluoride has negative effects on the body and vowed to contest the decision in the courts.

John Spottiswoode, chairman of Hampshire Against Fluoridation, said: "I think it is absolutely disgraceful, they have refused to listen to all the evidence we have given them.

"They have ignored the will of the people - 72% didn't want it and yet they still are going to do it. It is deeply unethical.

"We think it's illegal and are thinking what we do next, maybe taking it to the courts in Europe."
Furthermore...
How many Members of the SHA Board who have decided to fluoridate Southampton's water supply actually live with their families in the target area?

UKCAF has been intrigued by the apparent lack of personal involvement of the SHA Board members in the fluoridation controversy stirring up feeling in Southampton. So we wondered if they might perhaps be dealing with an issue that is really not particularly close to their hearts and minds.

Where, we asked, do these people actually come from? Will their children have to run the gauntlet of fluoridated water whenever they reach for the tap? The results may come as a bit of a surprise to those living in the Board's 'Target Area'. Almost all of the dozen or more SHA Board Members involved in the decision live well outside Southampton City. Neither

they nor their children will be exposed to the chemical that they are planning to add to Southampton's tap water.

Since the Board has decided to order Southern Water to make and supply water containing fluorosilicic acid to the City's water, they have effectively prescribed this chemical to the public. Yet only a very small number of them actually hold medical qualifications that allow them to prescribe any medicine, let alone an unlicensed one.

Is this a case of 'Not In My Back Yard' - or is there some other, perfectly reasonable explanation?
http://www.ukcaf.org/
download the PDF documents...spread them around like i will..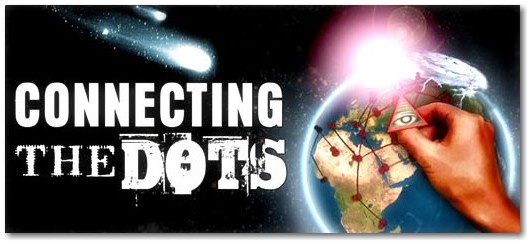 ---
LETTER SENT TO THE PM...
Here's the Royal Mail tracking number-ZW078522591GB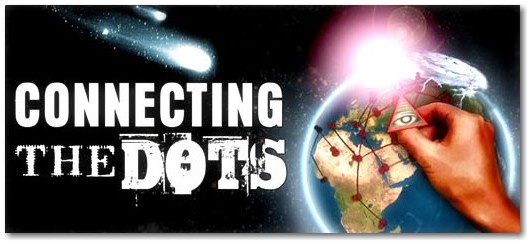 ---
I'm sure Mr.Brown got the letter today.I must say though i thought most of you on here would be up i arms about the fluoride being added to the water in Southampton....with more regions,including mine to follow...not good...it must be stopped asap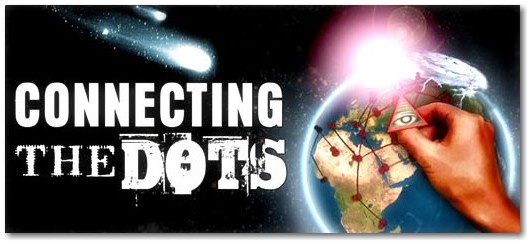 ---
zaff4444 wrote::sheep:
I take it you mean that somehow I AM one of the sheep
Hey m8,i invented the sheep icon on this site...yeah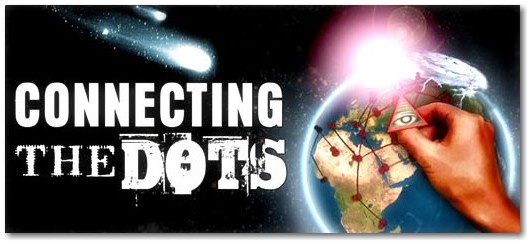 ---
Cheers Slush...cheers Zaff
....phew...glad to hear that...Baahhh..i thought for a second bahh...that...bahh...i was going...baaaahh....crazy
...PEACE
I'll keep you posted if the PM replies to me like i have requested he do so explaing in full the governments decision to the fluoride despite the overwhelming evidence that this stuff is one of the most toxic substances the world had ever known...I hope that the folks in the movement take this decision to the courts in Europe and WIN cos that would be the death of the fluoride in the water,we must be vigilant in these troubled times...
Be active,ge out there fellas and wake people up like never before,recently i have shown a few folks some 911 dvds and other stuff and they really are now starting to slow down with their lives and take more notice of what is actually going on,not what we are told it is...
Always important to read between the lines i think...

I just want this planet,humanity to be united in peaceful celebration of our magnificence in the universe...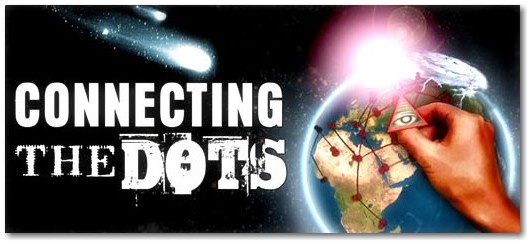 ---
Well here's a reply from Brita with regards to them developing a cartridge THAT CAN REMOVE the fluoride...not so good i'm afraid,turns out fluoride is very hard to remove from water....do you think that's why they are adding it
,you damn right it is
...I dont think this is an impossible task for Brita mind you.I would appreciate if more people from disclose emailed Brita to say that they would like them to delevop a cartridge that removes fluoride.
The more voices that say this to them the better...
Please.
Thank you for your email dated 26th February 2009. The BRITA filter does not remove fluoride as it is a negatively charged ion and the ion exchange resin we use only works on positively charged ions. Also, as it is a very small ion, it is not easy to remove anyway, so I think it is unlikely that we will develop a fluoride reducing cartridge. However, I have forwarded your email to my product development colleagues who will consider your suggestions for the future.
Yours sincerely Rachel Laycock
BRITACare Manager
Brita Water Filter Systems Ltd
Brita House
9 Granville Way
BicesterOX26 4JT
Tel: 0844 7424800
Email:
enquiries@brita.co.ukWeb
:
http://www.brita.co.uk
This fluoride in the water thing is scary,it needs to be stopped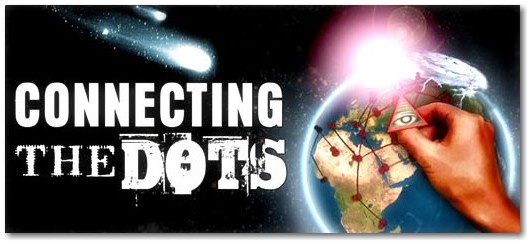 ---
Related topics

Replies
Views

Last post