Lost a bunch of posts in this thread.

oh well.


Here's a killer tune from Jason Newsted - Metallica's X bass player.

I've never been much of a Metallica fan, but I love this type of music which makes you yank your shoulders.

Another example of an X Metallica member doing things better than when they were with the band.

Jason Newsted - SoldierHead


---
Antiwar.com
---
---
Posts: 1246
Joined: Sat Sep 19, 2009 1:55 am
Changing the subject slightly.. still deals in music tho... and its driving me nuts.. and it doesnt seem that nobody can make up their minds...
question: Who here dinks with the ID3 tags on a mp3.... song title, group, album etc.... alright which one(s) do you use.. I know most people dont give a rats ass as long as the have the mp3 of their favorite song.. but all it takes is just one obscure song from 1973 to throw your catalog off..
Play that obscure 1973 song for somebody, they like it... of course you have song title and artist.. and then you go "DuH"........ cause you dont have a clue to the rest of it. So how in the hell is this other guy suppose to get into it if nobody knows the the missing information.?
How many of you "old farts" out there actually remember THIS obscure moldy oldie from 1973.? I bet you dont..
http://www.allmusic.com/album/gunhill-road-mw0000844631
And if I still had a band... we certainly would play it...
yeah search high and low.. google it, Wikipedia etc...for this missing information... got a week to kill with nothing else better to do..?
YEAH RIGHT!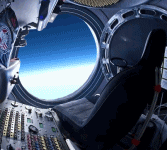 ---
Its funny.... actually it's sad how music has gone over the past 20+ years. There are too many people trying to make money from music for starters, this creates singers and bands with songs/hits with a very short shelf life. I can't imagine people even talking about some of todays big names in 50 or 60 years. Yet you look at the beatles and zeppelin, aerosmith and van halen, springsteen etc, they're all iconic bands and most of them are either doing their nostalgia tours or are already gone. So where does that leave us with todays music? It's all over so quickly today.. The entire way we used to appreciate music is pretty much gone. 20, 30 years ago, you'd talk about the music, it was the social media of our time, today it's in the background, it's more disposable today, it's not appreciated, it's plastic and fake.. And people have iphone, ipods, ipads and all sorts of distractions to take them away from the pureness that was music. Not that there aren't some great musicians and bands out there, just so much is lost with all the waffle and garbage we're subjected to.
---
I think the difference is that those bands you listed were the big names while rock was just becoming a genre - therefore, by default, they were the pioneers and trendsetters.
I enjoy all the decades of modern music, and enjoy some bands that will never be looked at in history as anything but a band, not trendsetting at all, such as; Stone Sour, A Perfect Circle, Dark New Day, 7 Dust, etc. All great bands that I have enjoyed for years. As a matter of fact I prefer those bands over Led Zepplin and Aerosmith - much more. I never really got into those two bands anyway bt I loved Black Sabbath, KISS and yes even
The Bee Gees
.
Music is what you make from it and what you take from it, although I realize the "industry" is a bloodsucker, the bands and the creativity live on - it's just more difficult to be unique today than it was 30 years ago.
---
Chaindrive wrote:
How many of you "old farts" out there actually remember THIS obscure moldy oldie from 1973.? I bet you dont..


No comment
Inflation is when you pay fifteen dollars for the ten-dollar haircut you used to get for five dollars when you had hair
Sam Ewing
---
---
Most INSANE Rig breakdown I have ever seen!!!

Vernon Reid guitarist for "Living Color"


---
Very cool Spock. I love players who know exactly what they want and need to make their sound work live and in the studio.

Rebecca Dirks is one cool chick. Check out Steve Vai's rig rundown.



And if you get time.. What an inspiration!

Steve Vai's brilliant speech in The "Les Paul" Award through the TEC Foundation at NAMM 2012.

---
Related topics

Replies
Views

Last post