I finally got the drums hooked up and they are controlling EZ Drummer. Had a couple guys come over earlier this week and we practiced.
Also, (I know you said my tone as like a razor - which I agreed with to an extent) so I also brought home my Marshall JVM410 and ran it direct. No FX at all, except on the lead I use the Sonic Stomp and a dash of delay - so this is a raw as it gets.
What I LOVE is that we were able to practice and my wife, watching TV a couple rooms over, said we were not loud and were not disturbing her!
I'm still working on gettingmy direct Marshall tone dialed in - it is a totally different animal than playing through a 4 speakers cabinet, but, it can sound like silk, I've heard others that use them direct that are able to dial in incredible tone
Anyway...
https://soundcloud.com/lllspocklll/song-1-remix
You got to remember - the drummer is playing this small 5 piece kit with only a high hate and 2 other cymbals - his acoustic kit is a monster, but for the first time we all practiced like this and seeing what we got, I am as giddy as a school girl.
All are lunatics but he who can analyze his delusion is called a philosopher.


Ambrose Bierce
---
Posts: 2379
Joined: Mon Apr 16, 2012 8:16 am
hey spock if your marshall is tube, one day go get some fender reds/groove tubes etc, or another good quality tubes for pre and power , that can make a difference over the stock russian tubes many amp companies use these days~[worth having a look].
the story of life is quicker than the blink of an eye, the story of love is hello and goodbye, until we meet again my friend.
---
I thought about modding my JVM - I recently joined a Marshall forum where there is a TON of great information on the many things you can do to achieve certain tones, and I may one day, but honestly, I love my tone from my JVM, especially coming through the speakers - talk about balls - and out of the box it is already many versions of a modded JCM 800.
Here's a pic of my Marshall...
@ ChainDrive -
I think there are a couple of things you can try that you will get better results, I read around a lot and found these very helpful tips.
1 - Instead of using an XLR to XLR, use and XLR to 1/4". So the XLR is coming out of the head and the 1/4" is plugging into your interface.
2 - The interface between your amp and computer is a HUGE deal - don't just run into a sound card. I had some I respect at Guitar Center offer me advice and I got the Focusrite 8i6. They retail for $250 but Guitar Center sells them for $199. And the preamp in them is so much better than say the AKAI which is at a comparable price - for the money, this is the way to go, and it offers 8 inputs which you can assign to individual tracks and record simultaneously.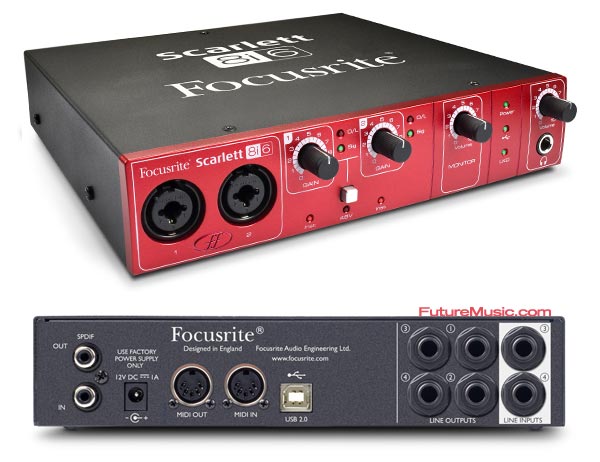 3 - I'm not sure how solid state amps would sound running direct, being as they don't utlize tubes. I love the HD500 I have, but I'm not sure if I'll ever use it for anything other than just home practice again, I am now sold on running a Marshall direct.
4 - THIS IS KEY!!!!!! And I never would have thought of it until I saw a video of a guy playing direct. Cut ALL dials below 50%!!!! In the tone I used in the clip in my last post, I have Bass at 0%, Mids at 35%, Highs at 50% and Gain at 30% <---- who would have thunk it? But these tube amps run so HOT when direct, the mindset has to change. I felt like I was committing a gross sin by dialing my gain below 50%, but it works!
5 - The guy in the video, does have a good sound, not particularly the tone I'm looking for, sounds a but candied, I bet he's using a rack mount head or a direct box.
Possible a Marshall JMP 1 - they do sound GREAT! And in the early 90s, it's what everyone had in their arsenal.
But more than likely, I bet he's using some sort of Solid State Switch. Sounds killer though.
For shits and giggles, I'm going to ask him and I'll let you know what he says.
Here's Ben using the same exact amp I have running direct, I want his direct tone. Although I'll never have the tone in his fingers, his setting are perfect in my book...
All are lunatics but he who can analyze his delusion is called a philosopher.


Ambrose Bierce
---
@ Chaindrive:
Well - I was close on what that guy was using ChainDrive. AND he's using a Focusrite as his interface too!
Check it out - this is his direct recording Rig...
Black Star HD - Dual
- $250.00 from all online music stores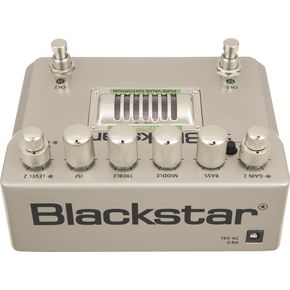 Focusrite Saffire Pro 24
- $299 from Sweetwater and Musicians Friend
Exact same as what I use, same guts, just more I/Os...
I really think your mindset needs to change a bit in order to find the tones you want, you are very pessimistic. You could have that guys sound for around $550 - MUCH less expensive than buying a good amp.
And - not all tube amps are modded out for pros, some yes, but I my guestimation would be 25-30%.
If you want a tone you can't go wrong with, get a Marshall JCM 900, or what I have:
Marshall JVM 410 - 100 watt DSL.
It is a modded out JCM 800. 4 total channels with 3 levels each:
Channel 1 - Purest clean Marshall tone - straight through on Green, Orange and Red add just a hint of gain.
Channel 2 - Green is a Marshall JTM 45 (1959 Plexi) Orange adds more gain
Channel 2 Red is Where this amp turns into the JCM 800
Channels 3 and 4 offer 6 modes of a modded JCM 800.
I use Channel 4 as my solo channel, giving it a bit more volume, gain and mids - some like it for heavy rhythm, but that's too hot for my personal liking for the stuff I write.
My Rhythm is essentially a modded JCM 800 on OD3, using the orange or mid level gain setting.
Yes - it's expensive ($2,500 for the head alone), but if you love Marshall - this is their flagship amp and worth every penny!
This is my exact setup, not including stomp boxes...
All are lunatics but he who can analyze his delusion is called a philosopher.


Ambrose Bierce
---
Posts: 8279
Joined: Sat May 14, 2011 9:00 pm
Location: Zin-Uru
Kinninigan wrote::flop:

I have to take apart my 1973 stratacastor and re-adjust the truss rod this week because the humidity is warping the neck.

I usually do this once a year..and taught myself how to do it

I will take some pics when I do it this week.......

wanted to do this today but the humidity is still to high here in philly, another 100 degree day!

weather should break soon....

did not forget about taking pics when i do it
https://www.youtube.com/user/kinninigan
http://www.disclose.tv/user/kinninigan/
---
crapped this out 20 years ago. Did the video today
"If at first, the idea is not absurd,
then there is no hope for it"
>>>>>
---
HELL YEA!!! DAGUM DAGNAMSKI!!! That's freakin' bad ass!!! Guitar lines, killer keyboards. The video is awesome too - fits perfect! I love the feel and the places it takes me in my mind - good shiiat man!

I'M EXTREMELY IMPRESSED!
All are lunatics but he who can analyze his delusion is called a philosopher.


Ambrose Bierce
---
Thanks for the feedback guys!
share it up on newb toob, still fresh as a daisy!
"If at first, the idea is not absurd,
then there is no hope for it"
>>>>>
---
Check it out, the new Logic Pro X just came out.
http://www.apple.com/logic-pro/
If you're into music, this is
THE BEST $200 YOU WILL EVER SPEND
, but only if you have a Mac
All are lunatics but he who can analyze his delusion is called a philosopher.


Ambrose Bierce
---
Okay class - have this down by next week...



All are lunatics but he who can analyze his delusion is called a philosopher.


Ambrose Bierce
---
Related topics

Replies
Views

Last post