Spock wrote:so I plan on adding another 2 cymbals and another tom eventually.

Also got it for $100 less than advertised. Usually I would be sort of sick with buyers remorse over this - but I can honestly say I'm as giddy as a school girl with this set, I have wanted this capability for years.

What does suck though is I moved my Pod HD500 2 feet to make room for the kit, and now the USB out doesn't work, and I could potentially spend $300 to fix a $500 unit - That is making me sick.
Does your quarter inch jacks out work? should have 2, my rp355 does.. never ever use my usb.. have to go this way cause my fast track pro doesnt have usbs (and I rely on my pro for everything... stupid laptop
).... you have the digital crowd vs the analog crowd and the "only" difference between the two is that the digital crowd have more shit to deal with AND breaks down just as fast.. if not faster... BIG pain in the ass...
Yeah.. come to think about it, adding another tom and several cymbals would be nice..Hell Id play with that but youll have to go to a lighter stick tho.. but what Ive seen.. and I have really havent kept up with the trade magazines for eons...but when I was playing, simmons was the "it".. if it was for a percussionist or wanted weird sounds.. then thats what they were good for... now.. no clue.. thats why I like the Roland set...it sounds very real... I dont want it sound like a robot... aka the 8 bit sound bullshit... *scroff*
The other is programming the stupid thing.. Im not that techno by any means.. and if you really knew me.. the one thing that really pushes MY button is 500 commands just to do one thing... GOD that pisses my off to no end.. it may "look" simple... but thats NOT what I want in a sound... so you keep going...
"AAAAGGGHHH!!!!"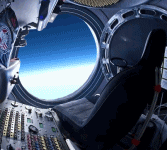 ---
That's the thing - it's simple. I hook the USB port to the drum brain, and through MIDI it controls the sounds of EZDrummer which is in my DAW - Logic.
So - the sounds are real drums, they sound freaking great! Also, the drum sounds in the brain sound great as well.
I used EZDrummer sounds on this one
https://soundcloud.com/lllspocklll/song3
Not sure what you will listen to this through, but sounds much better through bigger speakers than a laptop - still you get the idea
---
I really need to get my head out of my ass so I can post my demos on soundcloud...
I use a JVC RX622RV amp with 5.1 speakers (tho I never ever use the center speaker.. then a optimus (aka radio hut) 10 band LED EQ w/spectrum analyzer (set to a test CD).. and then a BBE 482i Sonic Maximizer Signal Processor (I have 2 of them 1 for this unit and 2 for my home unit, but I actually bought it for my DAW.. so that means Ill have to buy a third one for that)... I got mine on ebay new for 114.00 (free shipping) from astrosales6615m (from California)
Are you familiar with a BBE 482i Sonic Maximizer Signal Processor.?
No.? GOD.. get your ass in gear and get one NOW...!
I use mine on final mix otherwise itll be over processed.. like too much compression and when you do... set it at the end of the line.. there fuckin awesome.. Ill tell you more when you get one, that is IF you get one.. trust me, there worth it.. seriously.
anyway.. are you ready for some nit picking.?
Good.
Song 3 - recorded or mixed HOT... like most hardcore heavy metal bands.. But over all, excellent performance, my beef with it tho no imagination in key changes.. Like I said I cant stand writing music like that.. there has to be counter points to it.. the lead and the end are keepers and could work from those somehow..
Stoner Solo Idea - The guitar sounds like a electric razor.. typical for a guitar amp (thats why I use a bass amp).. No mids (aka the smiley face syndrome) and I like the lead.. I wish I can play like that..
Song 2 - New - Whats going on at 0:28 and 1:40... wow, that was weird a rush of over driven bass (keyboards?).. Overall mix is good and theme is excellent and a keeper, but I still suggest a counter point around the 2:00 mark to break it up (could be drums, bass & keyboards only with no guitars at all then it comes back in or in a differnet key and come back to it)
Im not even sure which way I go in my counterpoints.. Ill have to write this shit down.. I think theres a theme or concept where it goes.. it usually does.
One thing I noticed.. dont take this wrong way.. but most of them all sound the same except for your Solo-midi and your Stoner Solo Idea.. maybe its the way your presenting them.. need to change tempo play at 96 BPM.. dont know... when I write, its based on something, a person, a style even if might be considered "copyright infringement"... dont give a shit..
BUT..... just to save a argument if you heard my demos.. well you heard a snippet of one of them but the mix sucked and Ill admit that totally and completely.. but after the final right remix its completely different.. youll claim that there weak... BUT as far as being weak.. well thats how far I can take it really.. I have a song called "House of Wax" based on the vincent price movies.. and if I can get it done the way I really want it, itll would sound killer.. but I cant do all this shit myself.. its impossible and any help around here... yeah right..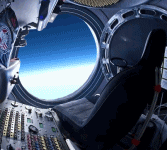 ---
I have 2 Sonic Maximizers - 1 is a rack unit, but I don't use it anymore. I use a BBE Sonic Stomp in my effects chain and leave it on all the time.

In my recordings - I run direct through my computer, a Line 6 POD HD 500. But my real rig is a Marshall JVM 410 and 1960A cab. I have never run the Marshall direct, but the sound live is incredible, to me, there is no better sounding amp than a Marshall.

I have no idea how to mix, so all those full songs you listened to were for comprehension, writing, learning - though I did my best stab at mixing. What I do is write the song, then I have that recording to listen to so that the song and the changes become ingrained in my head. That way, when we practice loud, we all know where the changes are much quicker than not doing it that way.

Stoner Idea, that was a quickie. One of the guitar instructors, at the website I take lessons, will post a backing track then people will throw a solo idea down and send in just that track - then the instructor will put them all together and create a collaboration - it's just for fun practice.

Song 2 - that is interesting. I know there is something going on with the keyboards, but here's the thing, I can't hear it - because it's so low my speakers won't pick it up and I don't yet have a subwoofer. I'm glad you told me, but I never realized it. Hell, it may not even fit with the flow. My keyboardist was telling me about something low going on underneath, but as of yet, I'm clueless. Regardless, it's not there during practice and these aren't songs for publication - I would love to work with a producer though just to see what would happen to them with his/her input.

Song 3. I love it like that (not the mix though), it's sort of my take on a Stone Sour style of song - James Root style. Although I know I can't write like him, I write what comes out of me which has been described as Alex Lifeson writing songs for Tool. I can hear that, Alex was probably my biggest influence in my formative years - and Tool is my favorite band. So, not trying to emulate them at all - what comes out of me are songs that sound like that.

I still don't understand exactly what you mean by counterpoint, but if I'm sure that if not done tastefully it could destroy the flow of the song, unless you mean like a bridge or something - I guess I'll have to hear it to understand.

Anyway - put your money where your mouth is - get your stuff up on SoundCloud today!!! It's free!
---
Im sure that BBE blew your mind away when you first hear it at the music store while a CD played through it then to a PA system.. its really hard to describe.. to me it sounds like (this sounds bizarre) like Cellophane wrap... have a some nice food that looks like whats in the cookbook (thats your demo right now) but if you put Cellophane wrap (The BBE) over it tightly somehow it adds a slick shiny tight texture to it.. it smooths it out and all the bight little bits stand out more.. etc.. like I said it sounds bizarre and I really need a better analogy then this..
"The Marshall sound live is incredible" Isnt that the usual case.. why cant I get THIS stupid sound onto my DAW.? GGRRR.. I blame the DAW itself.. never really had a problem with the AAW.. never.. better realize THAT before even attempting to work with a DAW.. two entirely different beast... beileve me and Im sure you fi\ound that out just as fast as I did..
I have a Carvin R100 Redline Bass head going to a Randall RA412XJ Cabinet, playing through either (and mostly) a digitech RP355, A Brain May Red Special (still dinking with that) and a Pro Co Rat (at times).. and I love to get a cabinet thats (same length, same width) to fit under the 4x12 cabinet and with a 15 in bass speaker in it.. not sure what the randall has for speakers.. I know there NOT Eminence speakers.. there a cheap piece of shit speakers.. but when I get this cranked up.. it roars.... Like I said ealier in this thread.. I got real sick of guitar amps and most of them have the "electric razor" effect to them.. That means youll have to shell out major money to get your amped "hot rodded" out to sound like, eddie or slash, or any of the other guys on the guitar player magazine..
I really wish you can travel over to see my set up... I think youll just might change your mind...
Yeah I had massive problems mixing as well, whats sounds "killer" to you is gonna sound shit to him, especially if your ears are not trained to hear all the little frequencies.. I solved this problem, I use a real time spectrum analyzer to go over each track.. to tinny, too bassy.. then the spectrum analyzer will show it.. thats how I noticed those swells the second I hear them..
Whenever I hear stuff mixed/produced from Ted Templeman or "Mutt" Lange going through my EQ (that was set up with a test CD) All the highs are there, enough bass and the LED reads FLAT... the way it suppose to sound... but of course there tons of other guys who are good at this, but thats the names I remember cause they were hot during the 's80.
If you like I can walk you through it if you wanna try it this way.. your going to get alot of shit from others in saying "thats not how you do it".. but you have a visual reference to what your hearing certainly helps out immensely..
From my DAW to the fast track pro (the pro has 2 RCA stereo outs) 1 goes to a optimus equalizer 10 band mod 2025 (aka a old Radio Hut EQ w/three color displaythat I got on ebay cheap and thats set to a test CD) and never effects the mix and 2. goes to the BBE 482i then another tower to record.. Thats it really..
Re Song 2: yeah. my keyboards do that too... the wave is so wide and the harder you press the key the more pronounced itll be.. big pain in the ass especially if you not careful. "and these aren't songs for publication"... thats why their called "demos" .. like duh
You know there is such a thing called improvisation floating around the melody and see what comes up, it doersnt have to a grand majestic piece to fix the whole, could be snippets that come in out from time to time, screwing around on my Octover on certain tracks gave me this idea.. another thing would be to try other stuff, music that you think is sort of if not completely stupid like reggae, jazz, country and yes even disco.. cut tracks and try to come up with goofy things that dont mean shit but there it is... BUT... re-do it to what to you really want in your real music just might be the thing your looking for.. sounds bizarre.. but at times it really works..
The counterpoint....I know weve been through this.. and Ill try it again... My song "House Of Wax" based on Vincent Price goes something like this: 4-4 in a heavy downbeat..
Verse........ D - F - Bb - A
Chorus...... A - Bb - F - C
I could play the chorus all the way the end (90 seconds) but itll sound like yours, repetitive and itll get very boring real fast cause its the same over and over.. like I said I cant stand writing music like that. I cant and thats NOT gonna fly.. So from "A" I drop it all the way down to the key of "F#" but it still the same chords, then Ill go to "E", then "B", then "G#", then to a "C#" and finally "D#" and fade... while still playing the original phrasing of the chorus.. I want to break up the ending as much as possible while still have the same flavor as the first part..
and Im not even sure what youll call it that I just did I just dropped down to... was it a 3rd a 5th a 9th etc.. what.. no clue.
Ill try 3rds, then 5ths, try a camalot wheel (
http://harmonic-mixing.com/HowTo.aspx
) and even a harmonica key ( you know harmonicas dont play in the same key as a guitar).. If I was classically trained in music and the massive amount of information within theory.. I wonldnt have this problem...
And asking a music teacher at a music store about theory and the chord changes that Im allow to have base on that theory..is NOT going to happen.. because 1. their not classically trained and 2. they have no fuck clue at all..."whatever sounds good to you" is bullshit.. Theory has very strict rules.. and the masters knows how to do it... if you ever listen to classical music and the changes they make within that piece..
Noxt time I go to town to get supplies, theres a college there, Ill have to stop at ask that music teacher about this...
and like I said Ill have to get my head out of my ass and get my mixes to 2 and then post them on soundcloud.. sometime soon I hope...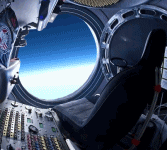 ---
I'd love to hear your system - hook up with me on skype and you can show me cosmiccircle is my handle.

As far as being boring, i take exception to that - the space is left open for vocals. Now if it were an instrumental I wouldn't have structured the song that way, but there's no sense in overplaying when a vocal melody is to be added on top of a section either. Music is subject what works for some doesn't for others - for instance, I would NEVER incorporate Vincent Price House of Wax into anything, just doesn't seem like a good idea, but, I'm not everybody either.

One thing I want to purchase is EZ Mix - made by the same people that do EZ Drummer, I've heard excellent reviews about that software and though mixing is subjective and there is no "right" mix, the presets in EZ Mix sound incredible.

So - what's keeping you from posting your stuff today?
---
Spock wrote:I'd love to hear your system - hook up with me on skype and you can show me cosmiccircle is my handle.

As far as being boring, i take exception to that - the space is left open for vocals. Now if it were an instrumental I wouldn't have structured the song that way, but there's no sense in overplaying when a vocal melody is to be added on top of a section either. Music is subject what works for some doesn't for others - for instance, I would NEVER incorporate Vincent Price House of Wax into anything, just doesn't seem like a good idea, but, I'm not everybody either.

One thing I want to purchase is EZ Mix - made by the same people that do EZ Drummer, I've heard excellent reviews about that software and though mixing is subjective and there is no "right" mix, the presets in EZ Mix sound incredible.

So - what's keeping you from posting your stuff today?
The Vincent Price is just a type theme idea.. a heavy metal horror movie song.. its based on his movies and not him specifically .. everybody loves Vincent Price.. even alice cooper, he did it.. Its basically two people singing the "mad man" showing a woman "the heroine" his castles in the way Vincent price would talk, he corners her (in the bridge...) she screams, then a guitar solo and chord change and this is where (the hell you call it) like at the end of the movie to "The Pit and the Pendulum and shes (well it was a guy actually) begging for her life while hes up on a balcony giving his monologue while way in the back you hear this guitar lead floating in the background.. but you never hear what happens... thats left for the imagination..
I got part of first verse done and its been sitting there for almost 15 years.. *shrug* I suck at lyrics.. AND playing leads..
I would have to get somebody who knows what the hell their doing to hook up to skype, and I dont have a internet connection in that room, so that means a service tech would have to come over to install one.. My laptop has made connection once.. I think that had to do with my DAW software... it was never ever meant for internet use at all.. and Is it gonna sound the same or not.. that I dont know and going through all that to find out it doesnt... come on really... why bother with it in the first place.. and I dont even think I have the gadets required other then what I stated I have for audio... this would be under the lines of "social media" and do not do social media.. and still beats the hell out of me why I was trending..
That WAS trippy tho..
And far as soundcloud.. my DAW, my fast track pro, my 10 band EQ and my 482i all have to be pulled out of that room and set up across the house to get the tracks down to 2 and recorded on another tower..otherwise the 482i wont work and THEN I can post them on soundcloud... this weekend is going to be THAT project.. I can assure you of that.. Actually Im not that thrill with my DAW.. I like the hands on approach to recording and mixing.. especially when it requires a fast pan on a track.. Yeah I know, but this way its quicker, easier and smoother as well..
"i take exception to that - the space is left open for vocals."
I cant see how they fit... but then again Im not a speed/grunge/thrash etc freek I kind like melodic and I like it raw (without TONS of possessors compressing it to death). Hey Im sure you know what Freddie Gruber (Neil Pearts drum teacher) and many others say... "Theres just as much music in the silence then the music itself" So theres no need to go 175 BPM or faster...
let me know how the ezmix works out.. lets hope that it has a real time spectrum analyzer on it otherwise your going to be doing the same thing as before..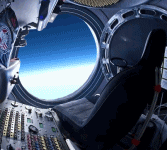 ---
---
Spock wrote:I'm holding you down to it, finish it up this weekend and get it done. I'm anxious to hear what all your talk is about.
Uh oh... Im in deep shit now.. aint I.?
I did drag all the shit out a while back to get a far better mix.. all I have is headphones in my DAW room, but they dont cut it like they should..(great for quick settings) and satellite speakers dont do much better.. but I do have a set of SB-2665 technics speakers on my home unit...there we go.. and right then and there with everything hooked up, just as easily could of ripped them over to the other tower... beats the shit out why I didnt... damn it...
When i did do this.. I was real happy with the mix, only that I hope to what I did and how it sounds gets transfered over onto other peoples systems like I hear it... Guess well find out wont we.?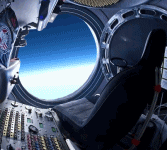 ---
Good deal man. You love doing it, so make it happen. I fell into kind of the same thing myself for many years> I didn't lose my wanting to do it - but I lost my desire, ambition, motivation - love for it. All because of a band break-up, pretty shitty huh? But believe it or not, that was more heartbreaking for me than I ever remember breaking up with a woman being. Then, after years I finally made the first effort, and after while it came back to me - the desire to progress and incorporate music back into my life - so happy I finally did that.

Especially being inspired by some people on here - mostly CornBread, but others as well.
---
Related topics

Replies
Views

Last post