---
LMFAO!
Its the same person:
Edit:
---
Posts: 2703
Joined: Mon Feb 22, 2010 4:23 am
jetxvii wrote:LMFAO!

Edit: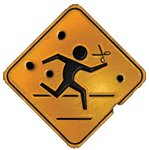 Disclosing bullshitters since 1969.
---
---
edgar,jet,gary
peace
---
was out taking pics of stars last night.went up hudson bay mountain, to the ski hill.
i havent star gazed from there before.phenomenal is all i got to say.quite a treat.
i might of murdered this vid with utubes quality ,but its filmed in high def.
theres a blow up of something? at about 2:47.it might only be a star flash,i've seen that before.i've enhanched all the pics with contrast and brightness,saturation.800 iso
then,went to the lake behind my house,expecting to maybe shoot some reflections of stars on the lake.it was pretty cold,-5 and the edges had refrozen to the shore.
this is what it sounded like.turn it up and enjoy.
peace..kent
---
---
made a couple of more utubes
this one was a surprise for me,cause i was at the lake yesterday and it was still quite covered in ice.this morning when i got there the ice was 300 feet of shore,the lake was hustle and bustle of activity.
i went back this evening and the ice was about 80% off the lake.i got about 400 pics to go through.
this is a sacred geometry lesson from mother nature
ice patterns
trying to be clever
a buck and change
peace...kent
---
---
corleone
these are the best of yesterdays pics.the ice tripped me out in the morning.in the evening i forgot about it,lol.just before i left,venus showed up.got her reflection on the water.
the other night i got cassiopia reflecting on the lake.
cassiopia looking up from the shore
cassiopia looking down at the lake
this is orion through the trees in my yard
this is a pic of it snowing in my back yard,using a flash.cloudy out
a loon holding the camera,a loon singing on the lake
peace...kent
---
Related topics

Replies
Views

Last post