Posts: 21123
Joined: Thu Jul 22, 2010 3:20 am
Location: Odin's Palace
.
.........
CONGRATULATIONS
...you made it...!
if you don't like my opinions....please lower your standards
.
---
that was my life
The more people i meet, the more i like my dog
If Monday had a face I would punch it
---
Posts: 9828
Joined: Tue Jan 04, 2011 3:05 pm
Location: ON A GIF: HUNT
Aaah! The ( Some of us) Wise Elders of Dtv A.K.A Dtville
Fack! its the spitting image of Spock
---
that was awesome, and true
---
Posts: 1292
Joined: Sun Sep 16, 2012 12:21 pm
Location: "In life's litter tray......"
A nice slice of nostalgia for DTV's older members.
I seem to remember my Grandfather telling such tales and stories with a big smile.
Or was it my Great-Grandfather?
Oh yes, the good ole days! I can imagine when I'm old and decrepit telling such wonderful things to my Grand children about the good ole days of the late 1980's. The past always seems better..........
Note: the audio is pretty poor - but you lived through worse I'm sure and made it!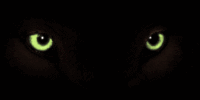 ---
The57ironman wrote:.

.........

CONGRATULATIONS

...you made it...!
Personally I think we need to do a time reversal , and bring those times back ...
It was great growing up like that ...
good post ...
Founder of the
RLA
(Rebel Lemming Alliance ) * We follow no one ...
"People should not fear their governments, governments should fear their people ."
---
I never watched a t.v til I was 9. That vid is so true
---
Posts: 559
Joined: Thu Jun 13, 2013 10:55 am
After watching that Video i had a tear in my eye, so true
Good post Iron. 5*
If you're talking behind my back, you're in a good position to kiss my ass!
---
Posts: 8435
Joined: Sat May 30, 2009 6:37 am
Oh so true.

Did anyone else follow the mosquito truck as it pumped out all that pesticide fog?

The more hidden in the fog the better!

The neighborhood all running down the street having a ball~

Oh my!
What a long strange trip it's been..............
---
As a 50's child I have many fond memories of all those things. Seen so much, been part of even more
Yet, I don't forget that those same generations created the world my grand-kids and kids now have.
Great vid
You are an immortal being, so stop freaking out about losing another body!
---
Related topics

Replies
Views

Last post