Posts: 2703
Joined: Mon Feb 22, 2010 3:23 am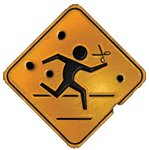 Disclosing bullshitters since 1969.
---
Talking about free energy...
I just came across this vid:
http://www.youtube.com/watch?v=o7NdxnjetSw
Don't know if it's all true what he said, didn't check it, but maybe there's someone here with the knowledge to verify this or say why it won't work...
.
"You watch television to turn your brain off and you work on your computer when you want to turn your brain on."
- Steve Jobs, co-founder of Apple Computer and Pixar
.
.
youtube.com/watch?v=nLsCC0LZxkY
---
This stuff isnt "cutting edge". Its been around a VERY long time. I encourage everyone to read "Giant Giza Pyramids: Their true purpose revealed" Thread if you already havent. Best thread Ive read in a long time.
With a little self education, you can build your own here:
http://www.panaceauniversity.org/Ravi%20Cell.pdf
---
great post


---
Old tech, but still it was nice watching him and his energy/enthusiasm.
SKEPTIC

- One who instinctively or habitually doubts, questions, disagrees with assertions or generally accepted conclusions.
And tries to prove these assertions/claims with scientific facts.
---
Related topics

Replies
Views

Last post