Posts: 904
Joined: Sun Mar 21, 2010 4:07 pm
bradwatson wrote:I originally posted this on:

http://forum.mastermason.com

Masonic Forums: Reincarnation (it has been tweaked since)

Freemasonry and Reincarnation

"The Church has not gotten out of the tangled knot of original sin because there is nowhere to go but preexistence". - Reincarnation: The Missing Link In Christianity

by Elizabeth Clare Prophet

The ancient sources/influences of Freemasonry are:

Egyptian mysteries, Orphic

(Greek)

Cults, King Solomon's Temple

builders,

Essenes, Roman Collegia, Mithraism, Zoroasterism, Druids

, Pythagoras/

Pythagoreans

, Euclid,

early Church fathers

Origen & Clement of Alexandria,

Rex Deus, Cathars, Kaballists, Knights Templar

, and

Rosicrucians

. (I may have missed somebody.) ALL of these groups and individuals believed that the soul is eternal and in the

'transmigration of the soul'

/ physical-life-after-death/ reincarnation.

Freemasonry and its Ancient Mystic Rites

by C. W. Leadbeater - INDEX: Reincarnation, 7,37,191; and legend of Osiris, 37-38; taught in Druidical Mysteries, 121; taught in Pythagorean school, 98

Is one of the major aspects - if not the primary aspect - of the highest levels of

Scottish Rite Freemasonry

the belief in reincarnation? I've had five 32 & 33 Degree Masons confirm that it is! Do some of the rituals of the Lodge pertain to the process of birth-death-rebirth, including Hiram Abiff? Have Lodges lost some of the meaning of reincarnation in some ancient rituals? I've been doing research into reincarnation for many years now and have made some important discoveries…

Theory of Luck


luck100 = karma5 x [desire4 + actions4 + ability4+ contributions4 + blessings4]

First, it's important to take the religious belief of physical life-after-death and provide a scientific proof for it. I've discovered the theory and 13 principles of reincarnation. Five of the principles are five theories of science that directly apply to reincarnation: the

law of conservation of energy

, the

law of conservation of consciousness

, the

law of information, wave/particle duality

, and the

theory of luck

. The law of conservation of energy states that "energy cannot be created or destroyed, although it can be transformed". The law of consciousness states that "consciousness cannot be created or destroyed, although it can be transformed". The law of information states that "information can be created, but not destroyed, although it can be transferred". The law of wave/particle duality states that "all matter & energy is both waves and particles":

this life is a particle in the wave of our eternal life

. And the theory of luck provides the equation of how our karma is reflected back by the 'matrix' or

'universal quantum computer'

(see above). Reincarnation has often been described by many intellectuals as being "the most logical explanation for what happens after death" and now there are five laws of physics that support it! However, anyone who is even slightly familiar with the scientific method knows that there must be experimental evidence to support a theory and that the theory must be expressed as a mathematical equation (see above). Let me list four examples of 'direct reincarnations' involving those who undoubtedly believed in it:

Grand Master Masons

...

Benjamin Franklin

returned as

Abraham Lincoln




George Washington

returned as

Robert E. Lee




Wolfgang Amadeus Mozart

returned as

Hector Berlioz




Franklin Delano Roosevelt

returned as

Barack Obama

A 'continued mission' is the key behind recognizing and helping prove a direct reincarnation. Everyone who is familiar with these men should recognize a continued mission. Masons uniquely recognize God as the

Grand Architect of the Universe

. G.A.O.T.U. would recognize how important these four souls are and would guide them along their way in order to fulfill His purpose of a 'heaven on Earth'. Permit me to continue with exposing the rest of the paths of these souls...

Abraham Lincoln

returned as

Albert Einstein

who has returned as ---*


Robert E. Lee

returned as

Dwight D. Eisenhower




Hector Berlioz

returned as

Maurice Ravel

who returned as

Chick Corea

(a Scientologist who like
all Scientologists believes in reincarnation)

Everyone needs to recognize the roots of Freemasonry. It certainly didn't begin in 1717 when 4 London

74

Lodges combined to become the first

Grand Lodge

. (This was a huge code! 17/4: April 17, 6 BC or 17/4/747 AUC was Jesus

74

' true Birthday.) If we explore the ties of Freemasonry to the Kaballists (Kaballa7

40

is the correct spelling based on gematria8

74

) and the

Knights Templar

. If we also agree that different ancient civilizations' mystery traditions, i.e. Egyptian, Greek, Babylonian, Druids, etc. greatly influenced Freemasonry. Roman Mithraism combined with Messianic-Judaism to form the

Roman Catholic Church

. Mithra worshippers believed in reincarnation. And if we look to the Rosicrucians, Pythagoreans, Essenes, and some significant early Church Fathers like Origin and Clement (both) from Alexandria, we find that all these traditions believed in and taught reincarnation. Pythagoras taught reincarnation along with

sacred geometry/sacred gematria

. Is there any more accomplished and respected Freemason than the Grand Master Benjamin Franklin? He alluded to reincarnation early in his life and even chose an epitaph when young that alludes to it! Franklin went public about reincarnation at the end of his life explaining that he hadn't earlier because he didn't want to disturb anybody's religious beliefs. Pardon me if I'm disturbing anyone's religious beliefs, but scientifically proving that the world is round and orbits around the Sun disturbed a lot of people's religious beliefs. Some of the world's best libraries on esoteric knowledge are found in Masonic

74

lodges.

The terms "born with gifts" or "God-given gifts" have been used to 'explain' child prodigies throughout at least the last 500 years if not much longer. But what do these terms imply: that God is holding some sort of Grand lottery where He is randomly giving out great talents to some, great handicaps to others, and mediocrity to most? What kind of God what that be? Cruel and illogical. No one who is convinced that God exists believes that God is cruel and illogical, therefore, that weak explanation for child prodigies must be wrong and it is! Furthermore,

chaos theory

states that

nothing is truly random, there is only an appearance of randomness

. Reincarnation and the

rules of karma

very simply explain how one can be born with what seems like 'gifts'.

The first example I chose of direct reincarnation was Grand Master Mason Benjamin Franklin returning as Abraham Lincoln. This has been known for some time at the highest level of Freemasonry and Masons within the US Federal Government. (Compare the statue of Franklin in the

Franklin Institute

in Philadelphia [a national memorial] to the statue in the

Lincoln Memorial

in Washington, DC). Franklin - who left physical record of his belief in reincarnation - submitted a bill to the 1st US Congress for the "abolishment of slavery" on February 12, 1790. (Of course, the Southerners in Congress strongly voted this down.) He died two months later on 4/17: Jesus' Birthday. Franklin died with an obsession of keeping a fragmented union of states together and abolishing slavery. Lincoln was born - "with great gifts" - over 18 years later on February 12. Lincoln attended one year of formal school. Study his writings. How does anyone 'explain the data in any other logical way' than Lincoln was the reincarnation of Franklin? (Pardon me for summarizing in one paragraph what might be best explained in an entire book.) One of the long held beliefs of Kaballa -

Jewish

74

mysticism

- is that the spirit of Moses is reincarnated in every generation.

8/28/09 t 5/4/10 10:43
First, it's important to take the religious belief of physical life-after-death and provide a scientific proof for it.
Sorry dude it dont work like that.

Faith you Earn. Its not cheap. you wont find it in a book.
One Life. Earth has NO Myth name think
WHY
[u][u]
---
Posts: 904
Joined: Sun Mar 21, 2010 4:07 pm
buffendoff wrote:There is no evil, get over it.
It´s just a transition of mind, we all carry +- in our souls.
There is no evil
Face it and see.
The closer you get to the TRUTH,the more the dragon has to come out its cave and face YOU.But if your convinced by his servants,there is no need for him to face you as you have bought the lies.
---
Posts: 700
Joined: Sat May 29, 2010 12:36 pm
---
cee420 wrote:Hey..

Actually, if you read the Theosophy information/texts a little closer, there is no actual

proof

that reincarnation is a FACT! ..they just choose to believe this. Sure the modern New agers talk about it as fact, but they have no proof! ..if you read from the original (older) new age texts, it is only a

belief

and a conclusion of their own reasoning .

Even the Buddhist say it can or can't be true..

Here's one older theosophical text ...they just choose to believe it exists.

http://www.theosophy-nw.org/theosnw/reincar/re-gdep.htm

Peace.
The proof is the experience, you can experience healing of past lives. Even the UK medical profession have been doing research with past life therapy. The medical profession are calling for a spiritual paradigm in medicine.
As a traditional psychotherapist, Dr. Brian Weiss was astonished and skeptical when one of his patients began recalling past-life traumas that seemed to hold the key to her recurring nightmares and anxiety attacks. His skepticism was eroded, however, when she began to channel messages from "the space between lives," which contained remarkable revelations about Dr. Weiss's family and his dead son. Using past-life therapy, he was able to cure the patient and embark on a new, more meaningful phase of his own career.
A graduate of Columbia University and Yale Medical School, Brian L. Weiss M.D. is Chairman Emeritus of Psychiatry at the Mount Sinai Medical Center in Miami.
Dr. Weiss maintains a private practice in Miami. In addition, Dr. Weiss conducts national and international seminars and experiential workshops as well as training programs for professionals.
http://www.brianweiss.com/
In the bible it also talks about pre-destination.
Children's Past Lives
http://www.childpastlives.org/
http://www.reincarnation2002.com/
Setting Criteria for Reincarnation Research
http://www.imprint.co.uk/pdf/Edelman.pdf
So many of you have beliefs, yet it is experience that really counts.
---
Ribbit ribbit?
No seriously though Brad, I think you have the makings of a good book there, if only you listen to others as well as yourself.
If you want a good discussion on Pythagoras, then I'm your man.
I noticed in another thread you go on about Revelation 13:18.
Answer me this simple question my friend: That chapter opens with these three words:
"Here is wisedome"
The spelling is the original.
Bearing in mind the book of Revelation begins with the head note: "The first and the last", tell me about that first word: 'here', as you see it.
This link will help, see top of page.
http://sceti.library.upenn.edu/sceti/printedbooksNew/index.cfm?TextID=kjbible&PagePosition=1487
by
---
Posts: 11827
Joined: Wed Apr 22, 2009 2:08 am
there is no 'right' or 'wrong'
those are relative terms
---
---
Posts: 546
Joined: Tue Apr 20, 2010 1:41 pm
emeraldtruth wrote:Personally I find your article unconvincing. I have read the other post on the 15 principles btw. You appear to assume a lot without showing evidence.
After saying that, I do agree on the likelihood of reincarnation as a probable fact.
emeraldtruth,
Thanks for reading both articles and replying. There's a bit of a contradiction in your reply. You "find my article unconvincing" and doesn't "show evidence", although you state that "the likelihood of reincarnation is a probable fact". Have you read the post: George Washington was reincarnated as Robert E. Lee?
george-washington-reincarnated-as-robert-e-lee-t20913.html
I feel that the more I research I do on those two the stronger the connection gets!
Everyone,
Let's stay on topic. Please keep in mind that I've posted three pages of a book where the entire book may be what's needed to convince someone that the scientific theories and 'experimental examples' of reincarnation are correct.
- Brad Watson, Miami, FL
- Brad Watson, Miami, FL
author of 'There Are No Coincidences - there is synchronism'
discoverer of 'plan-it theory': GOD=7_4 or FOD=6_4
---
Posts: 2703
Joined: Mon Feb 22, 2010 3:23 am
bradwatson wrote:

<...>




Wolfgang Amadeus Mozart

returned as

Hector Berlioz




Hector Berlioz

returned as

Maurice Ravel

who returned as

Chick Corea

(a Scientologist who like
all Scientologists believes in reincarnation)

<...>
Brad, care to explain how did you come up with those particular names?
I mean, wouldn't we expect some stylistically similar approach to the music from the same person?
Mozart and Corea...
Corea, especially in his MadHatter (actually a hommage to Lewis Carroll, an alleged Rosenkreutzer...) and Free-Jazz phase, can't be farther from the Mozart's pop-music of 18th century...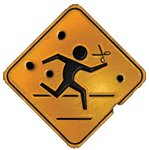 Disclosing bullshitters since 1969.
---
Posts: 546
Joined: Tue Apr 20, 2010 1:41 pm
harryjackson wrote:"First, it's important to take the religious belief of physical life-after-death and provide a scientific proof for it." Sorry dude it dont work like that.

Faith you Earn. Its not cheap. you wont find it in a book.
Harry,
I'm talking about a scientific proof of reincarnation, not just 'faith'. Besides this thread, see my other two on
The Science of Reincarnation
and
George Washington reincarnated as Robert E. Lee
. When you say, "You won't find faitn in a book", are you being contradictory regarding your relationship with the Bible? And the Bible DOES allude to reincarnation, but it's vailed. You might not 'get this' in this lifetime
- you may have to be 'born again' before you accept this truth.
- Brad Watson, Miami, FL
- Brad Watson, Miami, FL
author of 'There Are No Coincidences - there is synchronism'
discoverer of 'plan-it theory': GOD=7_4 or FOD=6_4
---
Related topics

Replies
Views

Last post