Posts: 10609
Joined: Sun Mar 22, 2009 10:11 pm
zaff4444 wrote:bet you and your family are like the adams family version of native-indians.
Had to laugh at that one. Naa, Boon's ok, he just goes a little over the top sometimes.
I get his AV, too, though it is slightly out of the bounds of good taste.
Humor is a highly subjective thing. I think it's best to draw the line on the safe side, but many of the funniest people do not play it safe, meaning damn near every good comedian. Hard shit to call, sometimes. Go figure...
Where's the beer and when do I get paid?
- Jimmy Carl Black (the Indian of the group)
---
Posts: 11830
Joined: Wed Apr 22, 2009 2:08 am
your as deep as a bottlecap,zaff.
i'm no match for your
intellect
.
---
Posts: 2703
Joined: Mon Feb 22, 2010 3:23 am
boondox681 wrote:whatever.

it's ok for little wayne to say nigger 100 times and what?

an injun can't laugh at the atrocities put upon us?

i'm not a fuckin jew.

we can't milk it for a century.

we're just supposed to get over it.

well guess what?

WE GOT OVER IT.
Of course it's not okay. It's low and pathetic.
Negative and/or religious and racial issues should only be kept in confinement of our own homes, if you can't get over it.
Discussed publicly, yes. But only in boundaries of common decency and politeness.
Like, no
fucking
jew, no
fucking
nigger (no nigger for that matter), etcetera.
Pictures from the Holocaust, or those of Black slaves in the USA, don't really help the cause. Especially in the bad joke context...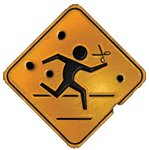 Disclosing bullshitters since 1969.
---
The love in this thread is overwhelming.
---
boondox681 wrote:

and i don't find your avatar funny either.

slith,i am better than no one.

i am first nation,clan of the cherokee.

does that make my avatar ok for you guys now?

i don't discriminate.i hate everyone equally.

that's a joke.

and remember,i said i got jokes-

i never said they were funn

y

peace
We are still fighting.
Tobacco is our curse on the Whiteman. It will kill millions more of them than they ever killed of us.
Science will fly you into the Cosmos
Religion will fly you into Buildings
---
Posts: 2788
Joined: Thu Oct 28, 2010 6:39 pm
Location: Oceanic 815
I thought your picture was funny boon, you glenn beck loving SOB!
---
Related topics

Replies
Views

Last post