Posts: 187
Joined: Wed Oct 05, 2011 1:39 pm
Germany delivered chemicals for weapons to Assad "until 2011" to be used against Jews - Why illuminati openly tell it
Illuminati religion:
openly telling it to the cattle
and having the cattle perceive it as "black is white":
Germany delivered 350 tons of "dual-use" chemicals until 2011 to Syria
(1).
The "comments" in the site of german state TV, ARD support the operation "openly tell it to the cattle" and yet not only prevent cattle from seeing the truth but actually have the cattle perceive it as "
black is white
".
All it takes is to have psy-ops commenting: "this proves that in 2011 Germany saw Syria as friend of Israel" (2).
Reminder of the censored truth, or in other words what white really is: german government together with agent Assad and treasonous Israel gov,
ALL THREE parts
setting together the stage for the destruction of Israel.
The illuminati use this also to prove that human cattle can't add 1+1.
In this case:
- although Assad (in fact the illuminati) has always been arming Hezbollah in Lebanon and Hamas in Gaza to shell Israel ...
- ... human cattle will have no problems being fed that in 2011 German gov didn't see Assad as enemy of Israel.
Notes
(1)
German companies have delivered chemicals to Syria, which can also be used for the production of chemical weapons, to a far greater extent than previously known.
According to a statement from the Federal Ministry of Economics in 2011 export authorizations for substances that can be used for both civilian and military, were issued in the first half of the year.

http://www.tagesschau.de/inland/chemikaliensyrien102.html
http://translate.google.de/translate?hl ... en102.html
http://www.godlikeproductions.com/forum ... 368997/pg1
(2) Example: comment by psy-op Makdous on 30/09/2013 17:40. Reductionism: painting black as white:
- starts by stating what the first part white: Israel gov and Assad are on the same boat...
- and is completed by simply omitting where the boat is headed to: the destruction of Israel.
BASICS
Fighting the illuminati sponsored Hamas terrorists: Contrast Egypt's patriotic leaders with Israeli treasonous government:
While Egypt's patriotic leaders clean the Hamas terrorists from the Sinai Peninsula and destroys their supply routes to the Gaza strip ...
... the Israeli treasonous government's agenda is to allow Hamas to shell Israel.
http://www.godlikeproductions.com/forum ... 347396/pg1
Israeli Traitors: Optimism and Silence about ... the destruction of Jews:
Question that neither illuminati media nor treasonous Israeli gov pose: who gave Assad chemical weapons meant to be used on Jews
http://www.godlikeproductions.com/forum ... 352548/pg1
jewish-traitors-optimism-silence-about-israel-destruction-t87662.html
---
---
---
---
Posts: 10357
Joined: Sun May 20, 2012 3:24 pm
I wouldn't believe anything that "Godlikeproductions" had to say. Truth mixed with bullshit is still bullshit.
The site owner Lukas said I could show you how to makes hundreds of dollars in your spare time like I do.
If you would like to get yours too, PM me and I WILL hook you up.
---
Posts: 7432
Joined: Sat May 14, 2011 10:00 pm
Location: Zin-Uru
"Sorry, that message is no longer in the database."
I see who runs thats joke of a conspiracy site now!
and the united states has been buying our chemical weapons from china







Fluoride sold as pesticide; Chinese factories export to U.S. cities for water fluoridation


Published on Sep 17, 2012

Fluoride warning! Much of the fluoride dumped into U.S. water is imported from chemical factories in China. Those factories warn that fluoride is TOXIC to human health.

Fluoride is sold as a PESTICIDE, a nuclear industry chemical and more. SCARY information!

Learn the truth about fluoride.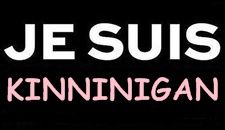 Troll2rocks wrote:<<< See avatar for dance instructions.
https://www.youtube.com/user/kinninigan
http://www.disclose.tv/user/kinninigan/
---
Posts: 187
Joined: Wed Oct 05, 2011 1:39 pm
Kinninigan wrote:"Sorry, that message is no longer in the database."

Last Prophet replies to "
Top 3 Conspiracy Sites Crash Same Time as Gov Shutdown
"
top-3-conspiracy-sites-crash-same-time-as-gov-shutdown-t87680.html
All those three sites are managed by the illuminati web of disinfo, or in other words by the NSA.
The only difference: TRUTH at godlikeproductions might last a few days while at ats or lunaticpost is immediately deleted (a few exceptions, because it went unnoticed).
When thread "
Germany delivered chemicals for weapons to Assad "until 2011" to be used against Jews - Why illuminati openly tell it NOW
" was posted Oct 01, 2013 ...
germany-delivered-to-assad-until-2011-chemicals-for-weapons-t87660.html
... Last Prophet's words were still readable at all 3 godlikeproductions links , unlike 24 hours later:
- first link: reply of Last Prophet, together with dozens of other articles posted during the last days, now deleted;
http://www.godlikeproductions.com/forum ... 368997/pg1
- second and third links, started by Last Prophet, now deleted.
As for the illuminati joke format of three sites "crashing" at the same time:
illuminati's religion of Hidden in plain sight, telling to the cattle that "we control all these conspiracy sites".
As for the contents of that dead link, repost here:
fighting-illuminati-sponsored-hamas-contrast-egypt-israel-t87694.html
---
Related topics

Replies
Views

Last post