Posts: 1292
Joined: Sun Sep 16, 2012 12:21 pm
Location: "In life's litter tray......"
Found this interesting article whilst looking for stuff on President Nixon and early american burial rituals, I did a DTV search and turned up nothing, so I think it may be of interest to those of us who love a good 'real' ghost story.
Its from january 2012, I can't find any real follow up on it - so here it is:
Even before they saw this haunting picture of a woman peering out of the derelict B&B at them, the demolition team were spooked.

When they had started tearing down the empty Victorian guesthouse, the chandeliers began swinging on their own.

So a tingle went down their spines when they saw this snap, taken by their supervisor just before the building was razed to the ground earlier this week.

It shows an elderly woman wearing large earrings staring out of one of the ground-floor windows.

She is believed to be the B&B's late owner Frances Grimshaw, 87, who died almost a year ago – and who would have been "horrified" at seeing her beloved guesthouse reduced to rubble.
Here's the picture, with a figure clearly shown in the window. Did old Frances ghost return for a last look at her beloved 'B & B', or was she hoping to scare away those pesky lifers from tearing it down?
I can't find any other stories related to this property, like people seeing the former dead owner etc. before the demolition. So it must have been the act of destruction that recalled Francis from 'the other side.'
I would love to know how the 'dead' move between the dimensions of the flesh and the spirit.
Francis's son David identified his mother as the women in the window!
Her managing director son David said: "That is my mother. I'm totally convinced – no one else looks like that. She had glasses and big earrings and she used to wear a dress with a bow at the front."
Here's a blow-up of the figure through the window.
The picture was taken by the Demolition Team Supervisor as a record, but he didn't notice old Francis until he got home and showed the wife. Apparently he was a skeptic about ghosts, now he believes.
Another close-up:
I did a little evidence review and it looks like a woman with her left hand over her face and what is so interesting is that it appears to blur both the hand and face. Take a closer look and let us know what you think.
Sources:
http://www.mirror.co.uk/news/uk-news/ghost-spooks-guest-house-demolition-191288
http://www.accessmylibrary.com/article-1G1-278270041/ghost-spooks-workers-demolishing.html
http://globalparanormal.com/ghost-of-mother-spooks-contractor-hired-to-demolish-guest-house/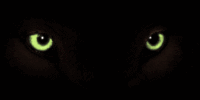 ---
---
Posts: 1292
Joined: Sun Sep 16, 2012 12:21 pm
Location: "In life's litter tray......"
---
Related topics

Replies
Views

Last post