[youtube]<object width="425" height="344"><param name="movie" value="http://www.youtube.com/v/bDYnU-oMPVI&hl=en&fs=1"></param><param name="allowFullScreen" value="true"></param><param name="allowscriptaccess" value="always"></param><embed src="http://www.youtube.com/v/bDYnU-oMPVI&hl=en&fs=1" type="application/x-shockwave-flash" allowscriptaccess="always" allowfullscreen="true" width="425" height="344"></embed></object>[/youtube]
[youtube]<object width="425" height="344"><param name="movie" value="http://www.youtube.com/v/eGJeZ_wmC6A&hl=en&fs=1"></param><param name="allowFullScreen" value="true"></param><param name="allowscriptaccess" value="always"></param><embed src="http://www.youtube.com/v/eGJeZ_wmC6A&hl=en&fs=1" type="application/x-shockwave-flash" allowscriptaccess="always" allowfullscreen="true" width="425" height="344"></embed></object>[/youtube]
[youtube]<object width="425" height="344"><param name="movie" value="http://www.youtube.com/v/SG0xxsW0S-8&hl=en&fs=1"></param><param name="allowFullScreen" value="true"></param><param name="allowscriptaccess" value="always"></param><embed src="http://www.youtube.com/v/SG0xxsW0S-8&hl=en&fs=1" type="application/x-shockwave-flash" allowscriptaccess="always" allowfullscreen="true" width="425" height="344"></embed></object>[/youtube]
[youtube]<object width="425" height="344"><param name="movie" value="http://www.youtube.com/v/M5gWf_CIzvQ&hl=en&fs=1"></param><param name="allowFullScreen" value="true"></param><param name="allowscriptaccess" value="always"></param><embed src="http://www.youtube.com/v/M5gWf_CIzvQ&hl=en&fs=1" type="application/x-shockwave-flash" allowscriptaccess="always" allowfullscreen="true" width="425" height="344"></embed></object>[/youtube]
SPOCK
Last edited by
Spock
on Tue Jan 06, 2009 3:40 pm, edited 1 time in total.
---
Ok m8,glad you dont take things like the media as the FINAL TRUTH especially with regards to 911
.I AM open minded with regards to "ghosts" as i appear to have seen one when i was a kid on a country road.Yeah,walking with my dad years ago on a country road as we were at a caravan site,we were arriving back from the newsagents with some groceries etc when we noticed this lonely figure ahead of us about 200metres,the way i remember it was that it was the figure of a nun,all dressed in black.So we approached a dip in the road and when we looked up there was no-one there..we were slightly spooked as the country road was very long and out in the middle of nowhere as they say,basically nowhere for this person to go out of sight that quickly,no way hose.It was only later that we learned that there was a local legend of "the woman in black" that many people have reported so then we WERE VERY SPOOKED.#twilight zone music#
Later
Well i'm sorry guys,i've viewed the video in light of recent comments and I AM NOT IMPRESSED.Looks like a complete set up to me.Jees if this is how easy it is to fool my fellow man into believing shit like this then we really are doomed.FIGHT THE NWO.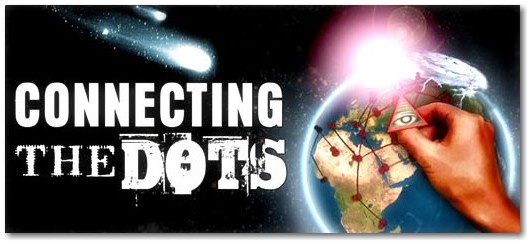 ---
It's all good Dr. Jones.
Yes - that footage could have easily been faked. I had a few experiences (along with numerous friends) at one of my friends houses when I was younger. He had an 8 year old little sister that died in the bathtub. I never knew her, but I saw, felt and heard strange things in that house. I always wonder if the people living there now have seen anything.
Also, I was never sure it had anything to do with his little sister as much as people expecting to experience something. Sometimes I think - even in these ghost shows, that somehow the collective concious and anticipation manifests occurances - make sense?
When it comes to ghosts, UFOs, anything these days, personal experience is the only source of validation for each individual. However our interpretations are always most likely scewed by our belief systems.
Truth is ellusive.
SPOCK
Last edited by
Spock
on Tue Jan 06, 2009 3:40 pm, edited 1 time in total.
---
---
---
Related topics

Replies
Views

Last post