Posts: 9427
Joined: Sat May 14, 2011 9:00 pm
Location: Zin-Uru
Looks like ghosts are even getting sick of american police, maybe its a ghost of someone killed by police
'Ghostly' blur tears mirror from police officer's car; some cops say parking lot is haunted





AN EERIE image caught on CCTV damaging a parked car may just be a dust devil - or it could be something more otherworldly.

A Connecticut police officer who found his car's mirror ripped off and laying on the ground next to his vehicle thought he had been hit by vandals.

But parking lot surveillance video showed something more bizarre - a ghost-like blur tearing the mirror off the car, tossing it around and then returning to leave the mirror beside the vehicle, reports NBC Connecticut.

"Some of the officers said they think the parking lot is haunted," said Hartford Police spokesman Lt Brian Foley.

The spooky image "is incredible video," said NBC meteorologist Brad Field.

"I saw this surveillance video and I said 'What the heck is this?'", said Field.

After examining the video, Field believes the white blur, which appears to dance and twirl around the parking lot, is a dust devil. Dust devils, which resemble small tornadoes and pick up debris into its wind, tend to form over bitumen.

However, police officers say whatever the image is, the phenomena is creepy.

"To be able to rip a mirror off a car, throw it around and then put it right back below where it was ripped off is interesting…to say the least," said Lt Foley.

http://www.news.com.au/world/ghostly-bl ... 6754608234
https://www.youtube.com/user/kinninigan
http://www.disclose.tv/user/kinninigan/
---
Posts: 1292
Joined: Sun Sep 16, 2012 12:21 pm
Location: "In life's litter tray......"
It does look like a 'mini-tornado' or 'Dust-Devil' - but its quite unbelievable that it dropped the ripped off wing mirror right back next to the car!
That would open a whole new debate if such Phenomenon was found to be malevolent spirits!
Maybe the ancients had it right when they believed tree's, river's, mountains, wind and rain etc had 'spirits'.
Maybe some can be quite naughty?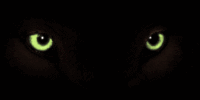 ---
Posts: 9427
Joined: Sat May 14, 2011 9:00 pm
Location: Zin-Uru
Webcat wrote:
that is some cool fairy art!
https://www.youtube.com/user/kinninigan
http://www.disclose.tv/user/kinninigan/
---
imo it's a dust devil and it's not rare that it blew the mirror back near the car either.

As for it ripping off the mirror, well it could have been like my father in laws mirror the other day, he hit a pole and tore it off. I was given the job of putting it back on. It's on, but it's not tight nor as good as it once was and would come off easy enough again.
---
Related topics

Replies
Views

Last post