How much privacy do really you have online?
According to latest research by campaign group, Big Brother Watch, an overwhelming majority of people are concerned that they simply don't have enough.
we worked with a polling company to interview more than 10,000 people and the clear finding was that people around the world are concerned about their privacy online and concerned about how big companies in particular are monitoring their behaviour, everything they do
The report found that 79% of people are concerned about their privacy online.
41% say that consumers are being harmed by big companies like google, who gather huge amounts of personal data.
And 65% believe that governments should do more to enforce online privacy and protection laws.
in every country we surveyed - and we surveyed 9 different countries - people wanted more to be done to hold Google to account and to abide by privacy laws, and people were very concerned in every one of those countries that companies would use information to harm their interests as consumers and that was without exception
Last week, Google was threatened with criminal proceedings by the UK information watchdog after it was found to have collected personal data unlawfully.
Governments have also made headlines in recent weeks as whistleblower Edward Snowden blew the lid off the US internet monitoring programme PRISM.
Britain's MI5 is implicated. It's been alleged to have access to prism - as well as its own clandestine security electronic surveillance program named Tempora.
the fact that nearly 80% of people said they were concerned about their privacy online before we learned of PRISM, probably says a great deal about how the situation was already very bad and now with the recent revelations people are more concerned than ever before, and its getting to a point now when government's around the world are really going to have to commit to respecting privacy online in a way they respect other human rights offline, whether thats freedom of the press of freedom of speech
The internet is now undoubtedly a part of our everyday lives, but revelations that big business - and now governments - are snooping on our activities has created widespread mistrust and weariness. The fear is that the as our lives have moved on to the world wide web - the internet has become a privacy black hole, that we cannot control.
http://www.presstv.ir/
---
I think Snowden pretty much justified that
---
Posts: 1292
Joined: Sun Sep 16, 2012 12:21 pm
Location: "In life's litter tray......"
A timely and relevant thread - well worth a read (imao)
Thanks grimghost.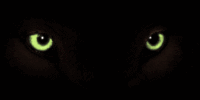 ---
Related topics

Replies
Views

Last post
Study: Majority Of File-Sharers Are Heavily Monitored
by Spock » Mon Sep 10, 2012 9:55 pm

2 Replies
265 Views
Last post by 2020
Mon Sep 10, 2012 10:35 pm

YouTube fights online anonymity?
1

,

2by Willease » Wed Jul 25, 2012 10:46 pm

19 Replies
719 Views
Last post by dlslith
Thu Jul 26, 2012 4:35 pm

ACTA defeat a huge victory for online freedom & democracy
by Evildweeb » Wed Jul 04, 2012 8:00 pm

1 Replies
160 Views
Last post by monica44
Wed Jul 04, 2012 8:16 pm