Posts: 8832
Joined: Fri May 14, 2010 7:03 pm
Location: I'll Drive You Crazy and I'll Kill You All!
HOW ABOUT SOME GOOD NEWS FOR A CHANGE?

I would assume this to be big news, yet I have seen nothing on here about it.

I have only just discovered it, and it's a very good day to be an American it seems, as liberties and true freedom are being fought for. Something, I would assume people on here to be in favour of? If it has already been reported apologies.

I have just read this post made by Meredith Borders of BadassDigest, and it's a pretty special step forward in terms of a more civilized and understanding society, not to mention that key word "tolerance". Have a read for yourself.
"

Enslave the liberty of but one human being and the liberties of the world are put in peril." -William Lloyd Garrison

--

Last night, Texas State Senator Wendy Davis (D) stood for eleven hours in the capitol in Austin, filibustering a draconian bill put forth by Texas Republicans that would place new restrictions on abortion clinics, closing nearly every clinic in the state and banning all abortions after twenty weeks of pregnancy. For eleven hours, she neither leaned nor sat. She never took a break to use the restroom or eat a sandwich. She stayed on topic, talking for nearly half a day as hundreds of thundering protesters stood with her. Senator Davis and those who protested on her behalf successfully stalled the GOP from passing the bill, just barely beating a midnight deadline.

This morning, the Supreme Court ruled that the Defense of Marriage Act, a law signed in 1996 preventing the federal recognition of same-sex marriages legalized by the states, is unconstitutional. This ruling comes after plaintiff Edie Windsor sued the federal government when the IRS denied her the $363,000 refund she was owed in federal estate taxes after her wife, Thea Spyer, died in 2009. The majority opinion, written by Justice Anthony Kennedy, reads:

The federal statute is invalid, for no legitimate purpose overcomes the purpose and effect to disparage and to injure those whom the State, by its marriage laws, sought to protect in personhood and dignity. By seeking to displace this protection and treating those persons as living in marriages less respected than others, the federal statute is in violation of the Fifth Amendment.

Minutes later, the Supreme Court ruled that Prop 8, California's same-sex marriage ban enacted in 2008, has no constitutional authority in federal courts.

It's a beautiful day to be an American. I am so overwhelmed, so proud to be of voting age in this time in our country's history. We are all part of this monumental change.

Of course we have a long way to go. We shouldn't get too comfortable. I live in a state where a bill like the one Senator Davis effectively filibustered last night can come dangerously close to passing. We live in a country where key parts of a crucial act protecting the rights of minority voters was struck down by the highest court this week. Millions of Americans live in states that will continue to deny same-sex couples the right to marry and to have that marriage recognized as what it is: valid, true, equal.

We have a long way to go, and we should never stop fighting the good fight. But today, take a moment to be proud of your country.

Thank you, Wendy. Thank you, Edie. Thank you, allies and feminists and protectors of civil liberties across the country. You did a good job today.
You can find the source article here.
http://badassdigest.com/2013/06/26/toda ... than-ever/


You may not understand it or agree, but if it harms nobody and doesn't impact you or anyone in any meaningful way that isn't just ego based, then what right does anyone have to judge or stop people from being in love?

Good news for a change eh, how bout that?
________
________
---
---
Posts: 8832
Joined: Fri May 14, 2010 7:03 pm
Location: I'll Drive You Crazy and I'll Kill You All!
Yuya63 wrote:OK Troll, Your pushing your agenda.............

BANNED!!!
Lol no just presenting some good news on here for a change.
I was wondering who would reply first, congrats the rainbow prize goes to you
________
________
---
The decision today cannot undo god's word.- Bachman (R)
Who cares?- Pelosi (D)
\ O /
We gather knowledge faster than we gather wisdom. - William Bell
---
---
Posts: 1214
Joined: Sat Sep 19, 2009 1:55 am
May have won a battle but, NO WAY IN HELL WON THE WAR...... ok, jump up and down and yell yuppie yuppie..............Then what..
You know damn well know its not the last time youll ever hear about this bill and itll even pass next time or to any other kind of bill that actually gets noticed that violates every sane book of logic on the planet without being sneaked in under the cover of darkness.. the odds of it not passing the second or third time are 355,489,267 to 1, have better odds of winning the lottery, getting hit by lighting TWICE within 5 minutes apart of each other...
Like I said many times before... if these 'humans" want to illegalize EVERYTHING.. one thing to say to them and one thing only.... whether their filibustering, holding all your fellow members with a gun, threating them as a massive group of people standing just outside the building or even standing on your desk while in session dropping your pants and taking a dump right in front of them...
The one thing to say is.............
SHIT OR GET OFF THE POT BASTARDS.......... THE HELL YOU WAITING FOR??
"its nothing personal............. its just business"
So this news item is NOT inspirational or up lifting or whatever "new age" mumble jumble you wanna use..
Frankly why would they even give a rats ass about abortion anyway.. whats the point.? With FEMA camps, 30,000 guillotines, 1.6 billion rounds of ammunition and the very threat of marshal law breathing down our necks....
What the hell IS the point to shit like that for........... answer............ nothing at all.. why bother.??????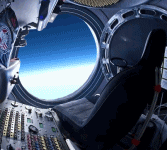 ---
Posts: 34
Joined: Thu Jun 13, 2013 12:38 am
in the end all will answer to a power more powerful than any goverment or dictator!
---
Posts: 8832
Joined: Fri May 14, 2010 7:03 pm
Location: I'll Drive You Crazy and I'll Kill You All!
don whuane wrote:in the end all will answer to a power more powerful than any goverment or dictator!
Or not, 50 50 really
________
________
---
---
Posts: 34
Joined: Thu Jun 13, 2013 12:38 am
leaving religon out of it, it's still unnatural . not even animals engage in such acts !
---
Related topics

Replies
Views

Last post