pateriot wrote:

LowSix wrote:It is utterly ridiculous to even state that this wasn't an accident.

And as for the content of the OP, I was unable to find any proof that those images were showing a break" in the gulf stream. To do so, one would have to compare to a control set of images, (which the video doesnt provide, which in itself is suspicious) but first attempts to find similar maps for wider than the three month archive NOAA provides, were difficult, but the images i did find suggest that he is showing the natural progression of the currrent, as it appears each year. My contributions can be found in the Original post on this subject a week or so ago.

And it wouldnt be the first time the gulf current stopped, if that were the case..
It stopped for several months a few years back as well.

No global destruction occurred.

Well said LowSix. An Island of reason in an ocean of paranoid conspiracies!
Oh yeah real ridiculous. What morons are we huh.. Silly peasants thinking there a conspiracy behind every corner.. Tsss can you believe it? Retarded fucktards.
(
)
"
Those who danced were thought to be quite insane by those who could not hear the music
"
"
All our science measured against reality, is primitive and childlike - yet, in contemporary consensus, its the most precious thing we have
"
---
Just thought i'd chip in to once again(nothing personal whatsoever mate) to disagree with

EVERY POINT

lowsix has made in this discussion.The mentality behind the reasoning.

The only thing we can be certain of is-we cannot be certain of anything.

I'm leaning toward this being a planned disaster,actually the evidence in my opinion points to this quite clearly.Basically something was not right with this situation,it was as if the rig was set up to fail when required to do so.... and it is a redundant argument IMO to say that BP would NOT do something like this because it would or could mean the end of the company....those behind BP,really behind it have unlimited wealth,this matters not to them,it's a means to an end.Man made global warming was not having the required effect and so we have this 'event' mega disaster really..to end our reliance on oil?? It looks to me BP is 'taking one for the team'.You then also factor in the pretty big recent oil spill in China which seems to be out of control.C'mon..!!
I actually like you enough low believe it or not ...NOT to tell you to 'wake up' which is what i would normally do at this stage.I look forward to any reply...i just think YOU cannot be 100% certain everything you said is true,which is the annoying way it comes across to me and kinda drives me mad you'll be glad to hear!!..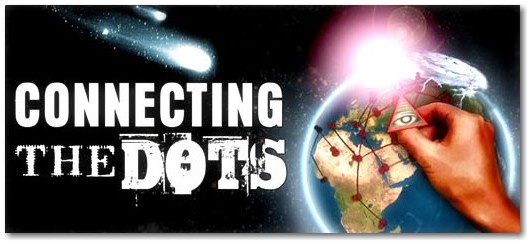 ---
Posts: 10065
Joined: Wed Jul 01, 2009 10:10 pm
Location: Packing my stuff and moving to Denver like you should be doing
This is in Real time and it is breaking down look at the large hot zones
savwafair2012 wrote:[googlevideo]-6799278737448929760&hl[/googlevideo]

The Gulf Stream and the Next Ice Age is a one-hour documentary which explores the results of a recent American government report that believes the collapse of thermohaline circulation will take place around the year 2010 and impose a minor ice age on Europe. Could Dublin acquire a climate like Spitzberg, and London like that of Siberia? The Gulf Stream is a powerful surface current, driven by the Trade Winds. Its origins lie in the Gulf of Mexico and it carries the tropical waters from the Florida Strait to the great banks of the United States, where it heads eastward, carrying its warm waters to the borders of the North Atlantic. As .
FAIR USE NOTICE.
Section 107 of the US Copyright Law. In accordance with Title 17 U.S.C. Section 107, . http://www.law.cornell.edu/uscode/17/107.shtml

---
Posts: 147
Joined: Sat Mar 27, 2010 9:17 am
I don't believe we can take anything for granted given the plans laid forth on the Georgia guidestones for population reduction. We need to be more suspicious than ever of shit like this disaster.
Everyone believes in something, I believe I'll have another beer.
---
Posts: 10228
Joined: Wed Apr 22, 2009 3:08 am
thank you low,the voice of reason.THIS WAS AN ACCIDENT
now...rom told the entire world what their plans are.
never let a crisis go to waste
the opportunity will come,but the question is-will you be prepared?
they are fucking prepared.are we?
because OUR opportunity will most surely come.
peace
i am responsible for my own words,act and deeds
---
boondox681 wrote:thank you low,the voice of reason.THIS WAS AN ACCIDENT
now...rom told the entire world what their plans are.
never let a crisis go to waste
the opportunity will come,but the question is-will you be prepared?
they are fucking prepared.are we?
because OUR opportunity will most surely come.
peace
I just can't for the love of me see how ANYONE can say this was an 'oopsy daisy' straight as you like accident and given the other 'accident' on the opposite side of the globe in China,i definetely smell a rat.Or more like rats...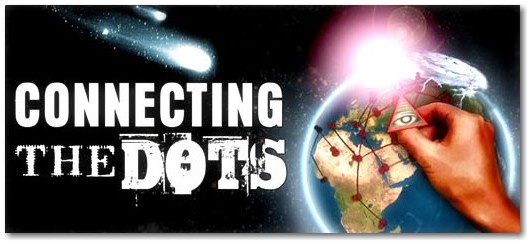 ---
This is interesting.
above,The average ship-drift dervied surface velocities show the well-know omega-shaped flow pattern of the Loop current. The Loop Current (1) feeds the Florida Current that transports significant amounts of heat poleward; (2) transports surface waters of tropical origin into the Gulf of Mexico; and (3) is fed by the Caribbean current and the Yucatan
The clockwise flow that extends northward into the Gulf of Mexico and joins the Yucatan Current and the Florida Current is known as the Loop Current (Hofmann and Worley, 1986). Historically, average transport values for these three currents have been around 30 Sv (e.g. Morrison and Nowlin, 1977; Nowlin and McClellan, 1967; Schmitze and Richardson, 1968). Although recent measurements (Sheinbaum et al. 2002) contend that the mean transport is 24 Sv. Near-surface velocities approach 80 cm s-1 in the Yucatan Current (Coats, 1992) and have been reported as high as 150 cm s-1 (at 300 m) (Nowlin and McLellan, 1967). Additionally, the Yucatan and Florida current have been shown to be within 10% of each other's volume at any given time (Molinari and Morrison, 1988). Thus, variability in both the Loop and Yucatan currents would be expected to have a strong impact on the Florida Current as well.
The Loop Current is variable in position. At one extreme, it has an almost direct path to the Florida Current, causing the shear in the flow to set up a quasi-permanent clockwise recirculation known as the Cuban Vortex. This feature may help initiate Loop Current expansion. (Coats, 1992; Nowlin and McLellan, 1967; Cochrane, 1972; Hoffmann and Worley, 1986). At the other extreme, the Loop Current intrudes into the Gulf of Mexico, forming an intense clockwise flow as far north as 29.1N. Occasionally this loop will reach as high as the Mississippi river delta or the Florida continental shelf (Wiseman and Dinnel, 1988; Molinari and Mayer, 1982; Huh et al., 1981; Vukovich et al., 1979). It was this large loop phase of the current from which Nowlin and McClellan (1967) derived the name Loop Current. The Loop Current returns to its direct configuration by slowly pinching off its extension to form a large, warm-core ring that then propagates westward at speeds of 2-5 km day-1 (Coats, 1992; Elliott, 1982; Shay et al., 1998). The 900 km (Auer, 1987) expanse of Loop Current position is reminiscent of the variability in position at the Gulf Stream Extension region.
Early accounts attempted to identify a spring seasonal signal in the Loop current intrusion (Leipper, 1970; Behringer et al, 1977; Nowlin and Hubertz, 1972; Maul, 1977). However, although the intrusion may tend to form more frequently in the spring, it can occur in any season and has periods varying from 6-17 months (Molinari, 1980). Changes in the Yucatan current position have been correlated with Loop Current position, allowing it to serve as index to the extent of the intrusion (Molinari and Cochrane, 1972). However, the manner in which the two currents affect each other with regards to position is as yet unclear. The Loop Current draws its waters from the Yucatan Current, which is ultimately fed by the Caribbean Current, Guiana Current and North Equatorial Current. This provides a vital link between North Atlantic and South Atlantic waters. However, analysis of 12 years of data indicated no significant correlation between monthly Loop Current position and Florida Current transport (Maul and Vukovich, 1993). Although the frequencies of ring separation vary, Sturges (1992) also was unable to correlate ring separation and changes in transport of the Florida Current. The annual fluctuations in Loop Current flow are apparently due to wind forcing (Sturges and Evans, 1983).
http://oceancurrents.rsmas.miami.edu/at ... rrent.html
If, & I say if this a once & 20,000 yr. deal we are seeing here instead of just a seasonal occurrence, then in just a few years we could be screwed.
---
---
Posts: 4809
Joined: Sat Jan 09, 2010 4:27 am
Yeah, but...

These maps everyone's looking at are in 2 dimensions, but the currents function in 3 dimensions. If you play round with the maps on NOAA, you will find that there is a place you can "plug in" certain depths. I am sure you will find the warm water that seems to be disappearing is really just moving on another axis.
Skype: nnboogies
http://www.youtube.com/watch?v=ouyVS6HOFeo
---
The loop current does break all the time, its called eddies. Sometimes those eddies are "huge", one event being named "Titanic". Here's a list of the most recent breaks. Most of the time it reattaches itself. Its impossible to know whether or not its going to do that in this situation. The scientific paper submitted posts two truisms - that the loop current has recently broken and that, if it should stop entirely for a long time then it will cause significant damage. The issue here is time, and this is where the paper goes wrong. You can't assume it will stay broken, and you can't predict the future where mother nautre is concerned.
http://www.horizonmarine.com/loop_current_eddies.php
---
Related topics

Replies
Views

Last post