You know , when I went to bed the night before my 57 birthday ... I looked like Arnold Schwarzenegger ...
when I woke up all off my muscles had moved down to my belly ... sheesh go figure ... (just thought I'd give you something to look forward too ) ....
HB dude ! ....
Founder of the
RLA
(Rebel Lemming Alliance ) * We follow no one ...
"People should not fear their governments, governments should fear their people ."
---
Posts: 5994
Joined: Sun Jun 07, 2009 2:38 am
Location: My happy place
Have a good one! You deserve it
---
haha i guess i have alot to look forward too when im 57.
happy birthday!!!!!!!!!!!!!!!!!!!!!!!!! may all your dreams come true!
lol i only got this greeting once! that was like 3 years ago hahaha
http://www.disclose.tv/forum/the-smokey-god-audio-book-t86832.html
The autobiography of olaf Jenson and his journey to the inner earth.
---
Posts: 12228
Joined: Mon Jul 21, 2008 11:57 am
Location: The Pit
________________________________________________________________________________

= Since Dawn Of Time The Fate Of Man Is That Of Lice =
---
Posts: 1297
Joined: Sun Sep 16, 2012 12:21 pm
Location: "In life's litter tray......"
Happy birthday sam!
Is this a sneak preview of your new dance vid?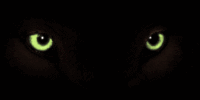 ---
Happy bday Sam
---
Happy Birthday Samuel.
It only takes that one person to go missing for the world to become empty
---
yo sam, im coming over to ze Germany for ur bday and keeping my promise.. ill make you into a man ,)



Oh wait that sounds kinda gay lol
Master Raphael wrote:what you call the law of attraction was missing a vital aspect to the theory that I call the law of repulsion ...it is clear I drove the two of you together...using my repulsion not attraction
---
Happy Birthday dude.
Some new moves for you.
www.Vigusto.com - Premium E-liquid
"The Truth Cannot Be Told... It Must Be Realized"
---
Posts: 2556
Joined: Mon Mar 01, 2010 11:23 pm
Location: 'Happiness is the angle at which the wise are gathered'
Just wanted to let you all know I appreciated the thread, and had a wonderful time with otto here in berlin
we both graduated from our old memetic pseudonyms, to our next evolutionary phase, in other words, no longer a mule, but a lion.
The work on the video we made together is coming along well and you can expect something wonderful in the next couple of days
RRRRRRRRRRRRR
AAAAA
OOO
AAAARRRRR
Your faith will make you whole
---
Related topics

Replies
Views

Last post