Sorry I'm late. Happy birthday Lucid. Hope your day was a great one!
---
Hope you had a great one Luce.
With a little of this:

A smidgen of this?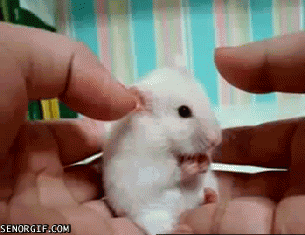 And a dollup of:

www.Vigusto.com - Premium E-liquid
"The Truth Cannot Be Told... It Must Be Realized"
---
A popular lady for good reason, have a greaaaaaaaat birthday,
' I'm leaving because the weather is too good. I hate London when it's not raining'.
Groucho Marx
---
happy birthday lucid xx
---
Belated Happy Birthday to you Miss Lemon. I hope you had a good one with lots of presents, and nice thoughts.

---
Posts: 8435
Joined: Sat May 30, 2009 6:37 am
The morning after....
I wish I wish....
I wish there was a way to convey how much this thread meant to me. After kickin it at the street carnival all weekend yesterday would have been a bit empty. Should have known I could count on you all for feel goods and laughs!
I don't care what anyone says, the best of the best are still here at DTV!
Gotta admit that saurkraut cake Marduk recommended did leave something to be desired though!
I shared with my kitty and look at what she did...
@ Aards Thanks...
Ohhhh! That lemon icing on the cupcakes..............yummy, and duck, yer funni Constabul, funny how the net is just teeming with cute and all other sorts of kettah's!
What a long strange trip it's been..............
---
Posts: 1060
Joined: Mon Jun 21, 2010 1:51 pm
Location: Netherlands
Wel a bit late i guess. Well i was kind of going to ignore you, for not adding me on FB and stuff. Thats the kind of thing that really hurts!
But since I don't want to miss this (after) party. Some groovy lemon songs:
Now rap to this:
Special rhyme for you, for ya bday:
Shake it baby hubba baby juicy baby lemon ass (3x)
we going down and shake it up, shake it up, shake it up its a lucid dreaming fast class
See how i role in my dreams its higher than highest class
don't need my benz cause im rolling on clouds nugga,. super fast
Try and suck to this drop it makes the minds drop out
Don't get freakin , now your leakin, baby thats not what this trips about
you can choose to be loose watch me when i step it loud
Im trippin, trippin, trippin wave my arms while ride the sheeple
My mind is sending out peace to the zombie people
Pink bubbles green bubbles lemon bubbles shootin at the reppies
Take it out kung fu style it gotta make you happy
Ok.. great right?
---
Posts: 2556
Joined: Mon Mar 01, 2010 11:23 pm
Location: 'Happiness is the angle at which the wise are gathered'
lucid
honestly
you are a blessing on this forum, and the little i have given you over the course of time i have known you has always been given back in full, or greater measure
love ya hun
thanks for making this place more whole, and pulling the extremes into one-ness.
awesome pictures by the way
Your faith will make you whole
---
I'm still trying to get over Marduks sauerkraut cake. WTF!
---
dlslith wrote:I'm still trying to get over Marduks sauerkraut cake. WTF!
LOL, yeah right?
Chocolate Sauerkraut Cake
Gag me with a farm implement.
LMAO
Happy BD Lucid sweetie, sauerkraut cake notwithstanding.
.

The Book of Man
http://vimeo.com/album/2701770
The Book of Man Blog
(announcements) http://brianonley.wordpress.com/
---
Related topics

Replies
Views

Last post