---
---
Posts: 1068
Joined: Tue Oct 28, 2008 1:38 am
Location: Ontario, Canada
Atheism is a non-prophet organization...GC
---
---
Posts: 229
Joined: Sun Jun 15, 2008 12:00 am
Happy New Year all May 2010 bring abundance , love and light for all who seek enlightenment
A new beginning ??
Peace
indi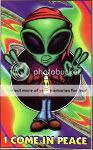 Believe only what you yourself test and judge to be truth.
---
Thanks, Same to you.

I will be here all night. There are places to go, but the roads are icy and it's Amature
Partyer Night....the two don't mix...
---
---
Posts: 809
Joined: Sat Dec 12, 2009 9:07 am
Happy New Year! Only one more hour for me!
---
happy new year too. I was watching how peacefull the american mob was being controlled with that sissy music in timesquare. But nevertheless, Sydneys fireworks were cool.
I dont even have the cable so I dont have local news, but I bet it was lame all around the quebec province.
Happy new year and ima miss ur smiling face princess leia.
Speech
is
nt
free
.
Its only for those who can afford to raise their voice. -TFP
---
May the road rise up to meet you,
May the wind be always at your back,
May the sun shine warm upon your face,
May the rain fall softly upon your crops,
and until we meet again....
May God hold you in the palm of his hand.
Happy New Year Everyone
Take it easy...and if its easy...take it twice!!
---
Related topics

Replies
Views

Last post