I am in central east coast Fl. and I was just wondering if any one else noticed that this site is a little slow opening? When I click on a link on the home page, it seems to take forever to open. I am using other sites as a reference, not my general connection( high speed cable thru a wireless router.) This seems like it has begun in the past few weeks. I love this site and generally check in once a day, but I noticed it has been alot slower. I hope this is because it has been busy in general.



I was unsure where to post this, so here it is.
---
Yes, it is. But it is also not your regular tube/spiracy site. We are level 3 here.
---
I'm close by in southeast alabama near the florida border. site is slow but it's full of vids taking up a ton of bandwidth. Considering they don't have the resources of youtube/google I'd say they are doing pretty good with what they have. Get's a bit tedious at times though.

They keep growing like this google might come knocking.
I am a nightmare walking, psychopath talking
King of my jungle just a gangster stalking
---
I dunno bout the site being slow,it was'nt that bad before for me anyway but since i downloaded internet explorer 8 this morning it is a god damn joke...my internet experience is in slow motion regardless of site....who the fuck is in charge out there,can' t they take their head out of their ass for one god damn minute and so something right for once.That's of course assuming that all this is not done on purpose which i think it is...call me paranoid,i don't care.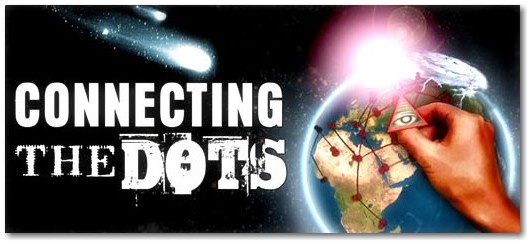 ---
Jesus Jonesy - don't use bloody internet explorer - it's full of bloody bugs and holes - get Firefox and add no script, keyscrambler, adblocker etc. etc. - it's much safer. It's like one of those great paradoxical statements like 'military intelligence' (contradiction in terms) and 'Micosoft Works' (no it doesn't). Also this site's slow 'cos it's a German hosted mask for the CIA monitoring possible terrorists and potential psycho conspiracy nuts - just kidding! (or am I....???)
---
I wasn't sure if it was a local issue or what but it used to load real quick. Now it seems as if it has to load for at least 20-30 secs. before beginning to display. I use Firefox, with adblock, etc. (best browser, imho), but it just seemed weird that I can click on sites which are photo or vid packed and they load and display much quicker then disclose.tv . Now again I am not complaining about our site. I am just wondering if it was being slowed down for "some reason". I guess maybe it is just a local issue. thanks
---
Related topics

Replies
Views

Last post
Has Anyone Noticed?
by Mrralleycat » Fri Sep 18, 2009 9:48 am

0 Replies
132 Views
Last post by Mrralleycat
Fri Sep 18, 2009 9:48 am

Have yo noticed the posts here getting dumber by the minute!
1

,

2by picachu » Fri Mar 04, 2011 10:01 am

12 Replies
581 Views
Last post by flecktarn
Fri Mar 04, 2011 3:24 pm

Killer Whales circling, Suddenly they noticed something in..
by Phoenix rising » Thu Jun 05, 2014 7:23 pm

8 Replies
411 Views
Last post by The57ironman
Fri Jun 06, 2014 3:52 pm