Posts: 1055
Joined: Sat Sep 19, 2009 1:55 am
Yeah... I know... once again Im "glorifying" guns... and dont care.. dont know if this is real.. you figure that one out yourself (well most of you didnt last time)... but carrying thing has to weight about 5 pounds.. so much for quick drawing competition.
One posters says its a Airsoft collection, dont know.... is it.?
All I can say about it... its just plain fuckin goofy... and over obsession. And saying "I WANT IT, I WANT IT"... whatever... what the hell are YOU gonna do with it once you you DO have it..? Might get alot of weird looks walking around with that thing..the firing range isnt going to let you use it neither..
Theres no handle. so you would have to carry it around the grip, more then likely with your finger on the trigger and being completely unbalanced and then
BANG
..
You guys says that the Second Amendment is great, its needed and so on and so forth... But what Im showing is the other side of it.. believe me... theres a shitload more of these people out there then you know.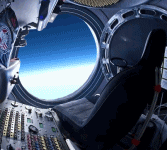 ---
Posts: 10610
Joined: Sun Mar 22, 2009 11:11 pm
Looks like a dick and balls, which I think at least some gun "enthusiasts" lack...
Where's the beer and when do I get paid?
- Jimmy Carl Black (the Indian of the group)
---
I think that is more for novelty than anything (the photo)

as far as the video that is a serious (possible) consequence of carrying a firearm. Accidents do happen, just like everything else there is the chance of injury. Most people take that responsibility very seriously, that's why they train. Even the highly trained military have accidents with their firearms, accidental discharges and such and that's what happened in this video. That's why people train so there is less likely something like this happening. If you don't take it as a serious responsibility and train yourself to be proficient with your chosen tool, don't carry it.
---
Related topics

Replies
Views

Last post