dlslith wrote:Oooh Sehwut, did I say that? Um, nixay on the chankay thangay. Now I go hide
No need to hide mate.....us guys all chunk off at some point
just not all of us chunk off to irritating tunes
.
What the hell is a thangay though?
It sounds ominous haha
Sehwut is irritating!
Just like this tune...put here to irritate you all
Bwah wah wuh woooww bwah wah wuh wooowww bwah wah wuh wooowww bwah wah wuh wooww.
---
Fuck off sehwut
________________________________________________________________________________
-= PER ASPERA AD INFERI =-
---
Master Raphael wrote:what you call the law of attraction was missing a vital aspect to the theory that I call the law of repulsion ...it is clear I drove the two of you together...using my repulsion not attraction
---
Pathetic OCB-Troll!
________________________________________________________________________________
-= PER ASPERA AD INFERI =-
---
Posts: 412
Joined: Wed Dec 09, 2009 2:17 pm
Thank you. He is being a pest.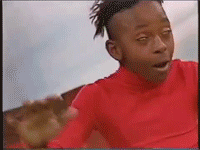 ---
Posts: 2556
Joined: Mon Mar 01, 2010 11:23 pm
Location: 'Happiness is the angle at which the wise are gathered'
To get this back on topic:
thebluecanary wrote:I agree with the others who say that you must now go and be a friend to that old woman. You got no job, and you ain't got shit to do...so go reach out to her and to others like her who need someone to be there for them. I understand your anger, believe me. If you focus on the negative of it all, it's just a recipe for insanity. Because humans are weak and they give in so easily to the whispering insistent voice of darkness and they do horrible things to one another, endlessly. So, either you can become a vigilante and kill them all (I've teetered on that brink, trust me) or you can become a force of goodness yourself and fight the darkness with the light inside you. Sounds to me like you already, on some level, know that.

I know it's hard to see right now, but think of it this way. On one hand, you have the old woman, who has lived her life and seen her share of tragedy, which as much as it sucks is just the reality of the human condition; we all have our tragedies, and in the end we will lose everyone we love and eventually die ourselves. On the other hand, you have a vile "human" being, so corrupted by their own wants and empty desires that they are capable of doing something so wretched to an old woman. Which of them, really, suffers more? The old woman has her memories and her goodness and they can't take those things from her. The burglar, on the other hand....what he's lost, he can probably never get back.

And all you can really take from this experience, from any painful experience, is a lesson about what kind of person you, yourself, want to be. Good luck, honey. Don't let the bastards grind you down.
So true, great post.
Your faith will make you whole
---
Related topics

Replies
Views

Last post