In comments yesterday, US Secretary of State Hillary Clinton seemed to lay the ground – indeed almost provide a green light – for an Israeli military attack on the upcoming Gaza Freedom Flotilla, which will include the US Boat to Gaza.
Among the passengers aboard the American boat will be 87-year old Kindertransport survivor Hedy Epstein, and author and poet Alice Walker. In all it is expected that about 10 ships, carrying 1000 people from over 20 countries will take part.
Here's what Clinton said in remarks at the State Department on 23 June:
Well, we do not believe that the flotilla is a necessary or useful effort to try to assist the people of Gaza. Just this week, the Israeli Government approved a significant commitment to housing in Gaza. There will be construction materials entering Gaza and we think that it's not helpful for there to be flotillas that try to provoke actions by entering into Israeli waters and creating a situation in which the Israelis have the right to defend themselves.
Clinton must know that Gaza is not part of what any country recognizes as "sovereign" Israeli territory, and therefore neither are Gaza's territorial waters. Any boats entering Gaza's waters would not in fact be entering "Israeli waters" as Clinton claimed. Clinton also, presuming she is properly briefed rather than misled, must also know that last year Israel attacked the Gaza Freedom Flotilla when it was in international waters and GPS data showed that it was actually heading away from Israel.
By invoking Israel's supposed "right to self-defense" against civilian boats trying to reach Gaza, we must understand that Clinton is telling Israel the United States will not stand in the way of another military attack.
And by citing Israel allowing construction materials into Gaza to make the case that the flotilla is "unnecessary" because "aid" can reach the Palestinian people in Gaza, Clinton is engaging in the ultimate obfuscation.
People in Gaza have been reduced to penury and rendered dependent on aid by decades of Israeli occupation, siege and military attacks. The issue is not the delivery of aid but freeing the people by lifting the siege. It is an abhorrent position to suggest – as Clinton seems to – that if people in Gaza receive enough calories or a few building supplies then we should not be concerned about Israel's siege. The Palestinian people of Gaza are not caged animals for whom sufficient care consists of shoving rations through the bars of their prison.
Israel's siege is intended as a form of collective punishment and has been declared illegal by the ICRC.
Israel, as The Electronic Intifada reported, is engaging in military drills to intercept this unarmed civilian flotilla. In light of Clinton's statements, if any blood is spilled it will not only be on Israeli, but also American hands.
Prosecuting flotilla passengers under "material support" laws
Not content with tacitly encouraging Israeli violence, in another alarming development, the State Department has apparently threatened that Americans who board boats to Gaza could be jailed or fined for supporting terrorism. Haaretz reports:
The U.S. State Department said Friday that attempts to break the blockade are "irresponsible and provocative" and that Israel has well-established means of delivering assistance to the Palestinian residents of Gaza. It noted that the territory is run by the militant Hamas group, a U.S. designated foreign terrorist organization, and that Americans providing support to it are subject to fines and jail.
In effect, the US now seems to be defining any support for any Palestinians, including a besieged civilian population, as support for Hamas, and therefore support for "terrorism."
This mirrors its use of such "material support" laws as a pretext to investigate and persecute Palestine solidarity, antiwar, and labor activists exercising their First Amendment rights at home.
http://uruknet.info/?p=m78933&hd=&size=1&l=e
---
Posts: 6298
Joined: Wed Jul 22, 2009 3:06 pm
Location: coast
hate is a strong word,but this woman,her nickname is"lucifer" its not for nothing.
with the power of soul,anything is possible
with the power of you,anything that you wanna do
---
Hilary Clinton, wow, this 'woman' is a complete ego maniacal control freak.
She is contorted, twisted, non human, unempathetic, unemotional with regards to human life. These 'people' are immoral and corrupt and incompetent and we must no longer just go along with what they say without doing our own due dillegence. Only when we do this shall we 'see' and be able to make the necessary changes.
-check out the completely staged Obama 'live Navy Seal' footage with Clinton having the OMG moment, yeah nice one darlin. Embarassing.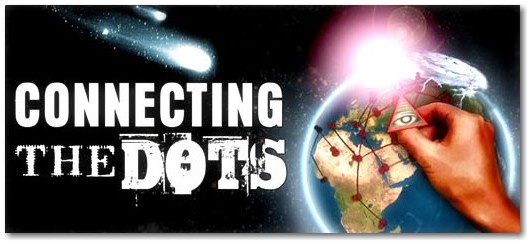 ---
Posts: 14697
Joined: Thu Jul 31, 2008 3:45 pm
Location: Chicago
#FuckBlackLivesMatter
---
Posts: 1225
Joined: Fri Feb 25, 2011 2:03 pm
of course she does , she's probably holding her fingers crossed for another Israeli PR disaster...
-------------------------
Last year Barack Obama's good friend Rashid Khalidi raised cash for a ship named "The Audacity of Hope" to smash through the Gaza Blockade.
After months of fundraising the group finally raised enough cash and the Obama-inspired ship set out to joint this year's Gaza-bound "Freedom Flotilla 2."
The "Audacity of Hope" will join other Islamists and Leftists in the Gaza Flotilla II.
But the radicals won't be alone…
The New York Times, CNN and CBS announced this week that they will join the Gaza Flotilla in July.

Journalists from a variety of news outlets – including the New York Times and full camera crews from CNN, CBS – will be covering the anti-Israel flotilla from aboard one of the ships, according to The Nation correspondent Joseph Dana (who will also report from the flotilla).
http://thewestislamandsharia.blogspot.c ... -join.html
---
Related topics

Replies
Views

Last post