Posts: 6300
Joined: Wed Jul 22, 2009 4:06 pm
Location: coast
bayonetta wrote:World wide alchemy...money is a fictiscious thing that has become a sponge for our power of belief to be harnessed...imo we could do a whole lot better without the filthy thing...it's such a huge part of that invisible chain we keep trying to break away from, surely one feel s the yank of the chain when there's no money around.
hi lilith,how are you ?
money is also filthy cos it gets handled by so many people,they all leave there residue/energy on it,so it gets impregnated with masses of residue for years,this gives money a strange mixed energetic form,
its dirty to handle too,
covered in germs.yuk,filthy shit,lol.
if you are aware of sympathetic magic,then money has a lot of negative vibrations.
with the power of soul,anything is possible
with the power of you,anything that you wanna do
---
---
Posts: 2443
Joined: Mon Nov 23, 2009 9:25 am
Location: Scotland
This was one way to 'define' money, it's from a blog back in 2008 - but still worth a read(IMAO)
Money as an 'energy' form?, Well, I found it somewhat interesting, please have a read!
http://questioneverything.typepad.com/question_everything/2008/03/what-is-money-r.html
---
---
---
@ Lil Think he made a boo boo lol
Anyway if your around Bayonetta I would like to say the way your 'speaking' now is much better, I can actually get what your saying, no offence, thank you.
Hope your staying positive.
Some people wrote some nice things on your thread, am not ashamed to say I have been checking fairly regularly to see if you've replied but no good yet
Peace and Serenity
its ironic that you have to make money to be able to get out of this sh*tty system and dwell in a place where you need no money.
Last edited by
TheDuck
on Wed May 19, 2010 3:05 pm, edited 1 time in total.
"The Truth Cannot Be Told... It Must Be Realized"
---
If money stood on it's own as a resource to be used to provide for our needs and as a means for commerce, there would be no harm in it. Once money was tied to government, then the real evil began because now money in the hands of government is a weapon of control against the people. One of the fundamental causes of the American revolution was not simply the taxation of tea but the desire of the colonists to print their own money in order to abolish the control of the king of England. It is said that JFK and Abraham Lincoln were both murdered because they wanted to have the federal government print money instead of borrowing it from the bankers. Anytime you own anything valued in dollars or money it is controlled and that means you are controlled. Right down to your home that you "think" you own.
---
Posts: 1
Joined: Thu May 27, 2010 3:11 am
Which is a scam. History of Money?
It is an important one. Everyone want to earn money. But everyone should also know about the history of money.
To know about the history of money, visit
http://www.radioxe.com
---
I maintain my belief a world without any financial reward system whatsoever would be a better one...what do we need these pieces of paper for?..It's all control..period...the earth resources are divinely FREE for ALL living beings to enjoy...EVERYTHING...I'm sure you'd have a basis in court for this to be honest.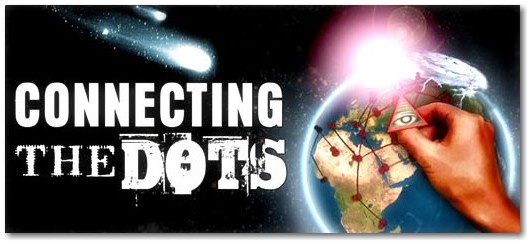 ---
Related topics

Replies
Views

Last post