If you know anyone who has diabetes get them to at least read this info, lord knows i've tried and some people are just so brainwashed, they actually enjoy being sick, they get some sort of satisfatcion from it, the attention they get from ignorant others who want to 'help them'..Mad world..
How I cured diabetes in five steps, and why one-third of U.S. adults will have diabetes by 2050
http://www.naturalnews.com/030150_diabe ... icans.html
First it was Fast Food Nation. Now it's Diabetic Nation. That's because fast food leads to diabetes, and America is now drowning in both. A new report by the CDC says that by 2050, nearly one-third of American adults will be diabetic.
But solutions to diabetes exist right now. I've personally interviewed patients who were cured of type-2 diabetes in as little as four days at Dr Gabriel Cousens' Tree of Life Rejuvenation Center near Tucson, Arizona (
http://www.TreeOfLife.nu
). My own book entitled How to Halt Diabetes in 25 Days has helped thousands of people prevent and even reverse diabetes in under a month. (
http://www.truthpublishing.com/halt..
.)
Hat's off to Mike Adams
'But people are curing diabetes every day. It's simple and straightforward, and when you cure diabetes, you greatly reduce your risk of heart disease, obesity and cancer at the same time.
The thing is, no one will cure your diabetes for you. Sure, the drug companies want to "treat" you with diabetes drugs, but you have to keep taking those for a lifetime. They don't cure anything. The only real cure can come from YOU -- by changing what you eat and increasing your exercise.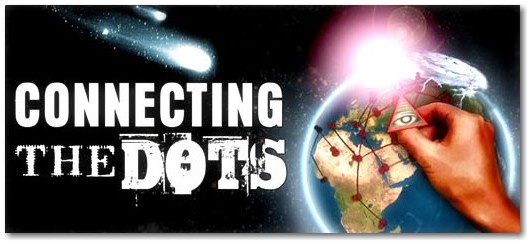 ---
good post jonesy, I like ya style
---
---
I emailed some girl with that fruit video from a while back, as you say "they actually enjoy being sick, they get some sort of satisfatcion from it, the attention they get from ignorant others who want to 'help them'..Mad world.."

Messed up man...
www.Vigusto.com - Premium E-liquid
"The Truth Cannot Be Told... It Must Be Realized"
---
At first it sounded like someone was trying to sell me another book of magic and Oprah BS. But the article you link to actually describes the steps.
Nice post
.
"You watch television to turn your brain off and you work on your computer when you want to turn your brain on."
- Steve Jobs, co-founder of Apple Computer and Pixar
.
.
youtube.com/watch?v=nLsCC0LZxkY
---
Posts: 588
Joined: Thu Aug 12, 2010 12:15 am
Location: Halling UK
Thanks for the post Dr Jones. My 17 year old brother has had diabetes since 4 years old. It's hard for me to see him struggle having to inject himself twice a day. He has type-1 diabetes and is also needle-phobic. If the steps in the article/mp3 really work or at least improve his condition so he wouldn't have to use so much insulin, it would be fantastic.
"People spend all their lives worrying that something will happen to them. Eventually they end up in their final days of life. When suddenly they realize they've spent so much time worrying. They infact never lived at all". -Myself
---
I recommended the 'Going Raw' documentary (or titled something similar) to a family member with type-2 a couple of months back. The change of lifestyle was a scarier prospect than injecting insulin every day for the rest of her life.

Ahh well... You can lead an horse to water, etc..
Good post Jonesy
The best things in life are not things
---
Thanks for the link doctorjones, I lost alot of family to diabetes and I probably have it myself but I am too much of a coward to find out....but this link you provided brings hope and knowledge into an area I believed did not have any.
---
Posts: 2114
Joined: Thu Jul 15, 2010 9:08 pm
Location: The outlet by the light switch
Good post man! My old man was told at his last VA appointment that he was pre-diabetic. He ate garbage, MREs and fast food before he met me. Tomorrow we get to go see what a difference a year of healthy food, no soda and exercise have made. Here's hoping....
Remember, in a real conspiracy, all players are pawns regardless of their rank.
-----Christopher Hyatt
---
Thanks guys, i am humbled as usual that something i post has your faith and may ignite a positive spark in someone, somehwere and change their lives for the better.

Like was said, please, even if you don't have diabetes but more importantly get the people who DO have diabetes to watch the documentary 'RAW in 30 DAYS', which clearly shows diabetes is solely a condition based on what foods you put into your body and by correcting what you put in also corrects what has gone wrong. One guy from the documentary unknown to all at the time and was well on his way to being cured, turns out he had TYPE-1 diabetes, the so called incurable type, that same guy i believe is now studying naturopathic medicine as he has been so overwhelmed by what has happened to him.
Anyway, i'm humbled, i believe 100% that diabetes can be cured quickly with nutritional strategies and if people who have diabetes are serious about being cured they should seek out their nearest naturopathic physician, aka REAL doctors.imho.
Woody Harrleson
I actually downloaded this documentary from concen.org a while back, i don't know if you can still get it, anyway, i've kept it all this time on my PC as it was a stunning insight into the whole medical agenda of sickness = profits, it's amazing, it also then makes it pretty clear if they are doing it with diabetes, hell, they'll be implementing the samle strategies with every other 'disese' in the world and the ones they just make-up.They actually these days just make up conditions so they can then manufacture useless drugs to treat something that did'nt exist to being with.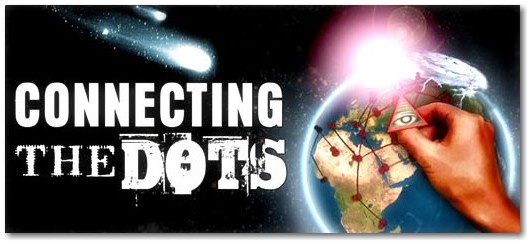 ---
Related topics

Replies
Views

Last post