Posts: 2703
Joined: Mon Feb 22, 2010 3:23 am
dukettt wrote:This one screams a DTV logo!
Aaaaahhh!
I want that one.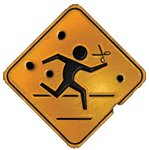 Disclosing bullshitters since 1969.
---
will69ease wrote:I have nothing better to do...I think I would make a good mod...

especially if Troll2rocks bought the web site and paid me to keep my brilliant thread going.
You got my vote! (shame we dont live in democracy here on DTV but anyways...)
------------------------------
canubis wrote:
a hill goes up not digs itself into a grave newbie.. lol i made the word LOL in 95 on ms CHAT orels ill be saying ROFLMAO fkn n00b
---
Related topics

Replies
Views

Last post