I sold a web site a few years back - the buyer just wanted the name and ditched all the content and I made a few thousand $'s. DTV attracts a shitload of web traffic so it must be worth at least a few hundred thousand by my estimate.

So I'm wondering - how much are moderators here paid? My wife is a moderator on a website that has lots of kids on it and she puts a lot of energy into it and doesn't make a cent for the effort.

It doesn't seem right to me that she gets nothing while adding value to the web site. Is there a standard somewhere? A rule of thumb?

?
---
Posts: 874
Joined: Tue Oct 13, 2009 12:53 pm
This site too, doesn't pay their Moderators.
---
Posts: 5994
Joined: Sun Jun 07, 2009 2:38 am
Location: My happy place
They do this for "The love of the game"...So to speak! They are honorable soldiers...Each and every one of them. They are battle harddened and our best defence at DTV. Long live the MODS
Yes I'm drunk
---
They don't get paid nothing but the appreciation we give them for dealing with our bullshit on a day to day basis. On that note, give em a thanks if you shall. For me, I will always appreciate their work.
The True Sons of Liberty are alive and well.
Мое сердце, мой спаситель, да будет свет.
---
Wouldn't it be more interesting to know how much they get laid?
---
Posts: 633
Joined: Mon Mar 07, 2011 4:07 pm
Location: Fullerton,CA,USA
They get paid free-fifty an hour.
Much love Mods.
Jesus Hates Dinosaurs.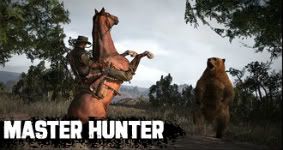 ---
masterhunter wrote:They get paid free-fifty an hour.

Much love Mods.
---
In medieval days, peasants were considered part of the land, so when land was sold between one "noble" and another, the peasants were part of the deal. Of course the peasants did the farming that made the land productive and profitable.

I guess that's where things are at for mods on the Internet today.

Mods are Internet peasants...
---
Lol.
Paid- $0.00
Laid- Lots.
Jeez. Thanks, Strider.
We gather knowledge faster than we gather wisdom. - William Bell
---
Posts: 5994
Joined: Sun Jun 07, 2009 2:38 am
Location: My happy place
The mods are lucky if they even get laid (except for Corn, his "stalks" are erect...If you know what I'm sayin)
Edit: Oh I thought the title said laid...not paid
---
Related topics

Replies
Views

Last post