Figured this would be a good place to start.
Borrowing some text from this link....
http://www.ebtx.com/mars/utubeufo.htm
How to make a good fake UFO video
Get at least one partner to assist you. When you make a mistake, your partner may see it and you can correct it. More eyes means less mistakes in the editing room. A team effort is best.

Make your video first and practice till you've got what you want ... then put your CG UFO in.
Be spontaneous.

Have multiple participants engaged in some spontaneous activity that is "interrupted" by the UFO like playing soccer or having a picnic.

Temporal extension ...let your video go past the moment the UFO leaves so as to hear the subsequent spontaneous comments of all participants.

Don't let the UFO come too close. The observer should never become emotionally affected by the actions of the UFO. He can be spontaneously emotional from the sighting itself but not because it interacted with him. If your subjects interact with the UFO your video loses the credibility of disinterested observers. Very important here ...a pilot reporting a UFO 500 yards to starboard is far more credible than a pilot reporting that he was "abducted" after he landed his plane subsequent to the sighting, i.e. give the viewer something good but not tooooo much.

Show anomalous motion to verify the UFO video as either real or fake but nothing in between. If you show something that stays still like a balloon, it will be identified as a balloon. Leave no margin for error.

You must show a reference building or tree or something in the same frame as the UFO. A UFO on a plain blue sky background doesn't convey any information about scale. And the UFO should go in front of something and behind something else to show its distance from the camera.

Of course, you must have sound. A video is soooooo worthless without sound. And put dialogue in. But it can't be a robot's speech. A little swearing is good but not too much as you lose credibility by way of being a "junkie" or "street person". You want to be an average guy or gal. Be Joe Average.

Do your CG work with diligence. Remember, each frame will be judged on its own merit. Nothing will escape the eagle eye of your "debunkers". Watch those edges and your blurring when in motion. Be careful to respect the camera's motion and don't lose sight of the cameraman's reaction time.

Careful with the sound effects. Read up on the subject and duplicate just what witnesses report often. Don't make up anything on your own.

You and your other participants must stand up for your video and take the heat. Anonymous videos in these CG days aren't worth spit without a corraborating witness(s).

When the heat gets to be tooooooo much ...fess up and show 'em how you done it.


Remember, a good fake video is a tremendous aid to understanding the phenomenon. If you can help people to visualize what was seen by a genuine witness, you have done a public service.

In fact, I would like to see a fake UFO video contest sponsored by the UFO community (with cash prizes) to show what is possible and show everyone how easy it is to do so they don't think a video is worth anything without the witnesses backing it up.
Anything anyone would like to add?
Some of you will probably understand why I posted this.....
Nihil Sine Fide!
---
So, I propose. (Rough draft)
The DTVFO!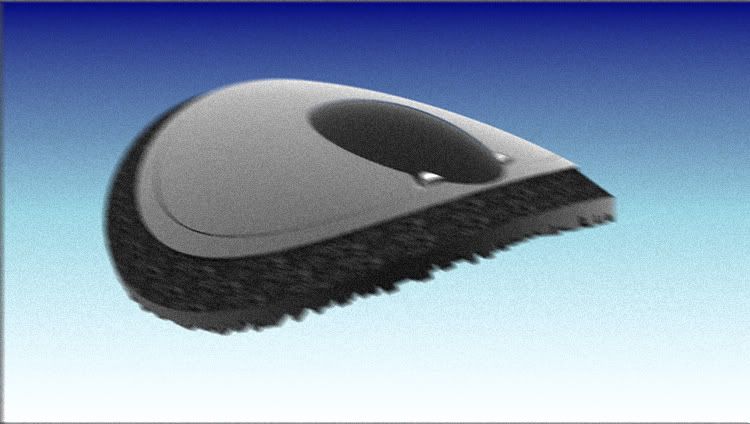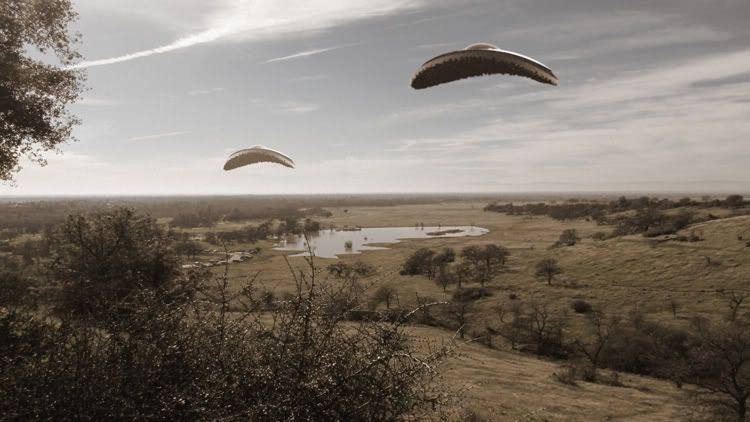 Pictures are grainy on purpose. For now.
This will be our control in a sense.
Nihil Sine Fide!
---
Pretty cool, so far. Thumbs up, Pun.
We gather knowledge faster than we gather wisdom. - William Bell
---
Thanks man
Tomorrow , ohhh tomorrow.
What tangled webs we shall weave. Mwuaahaahaah....wait. What the heck does that mean anyway?
Why the heck would you weave a web? And to tangle it nonetheless, wouldn't that just make it a big ball of spider spoo?
Stupid sayings.
Nihil Sine Fide!
---
Posts: 2086
Joined: Sat Sep 11, 2010 2:22 pm
Location: Bunnin a fat one at ya mams haha
do it pun and make it as good as possible, see if we can get it viral and on minstream, but stick a watermark of DTV, consider it a experiment on how people can easly be fooled n then come clean.. i can help with the viral bud few emails.. few posts n i bet in a week its on TV
you up for that shit?
---
Posts: 2184
Joined: Thu May 27, 2010 7:55 pm
I think it is a great idea
We need to have a frame of reference for what is possible.I know I would appreciate a bit of perspective in that area.Look forward to it Pun!
I have sworn on the altar of God eternal hostility against every form of tyranny over the mind of man
- Thomas Jefferson
To be honest I'm not even sure what "alien" means. Alien to what? The universe is teeming with life.
---
Alright then. I like the ideas and the watermark.

I will keep an archive of all my files and make sure to have "key" giveaways should this ever get too out of hand.

Experiment is on!
Nihil Sine Fide!
---
Posts: 2086
Joined: Sat Sep 11, 2010 2:22 pm
Location: Bunnin a fat one at ya mams haha
Ideas : A religous place, at night, big flash of light., man i wish i cud do what u can do.
Cant wait to see what u make pun
---
Phase 2





Working out lighting, angles, trajectories, matching, ambience.

Should show the various stages of how, even when seeing it done, the final result can
still stand on its own.

Not saying I am to that caliber yet, thats why you get to see the process:)
Nihil Sine Fide!
---
Posts: 2086
Joined: Sat Sep 11, 2010 2:22 pm
Location: Bunnin a fat one at ya mams haha
fukin hell yer!!!!
good work man,
im getting very excited about this
been thinking of a plan of action on how to get it on tv all day,, n i got some ideas lol
---
Related topics

Replies
Views

Last post