Hunker down for an interesting read
Link to full article at bottom
How To Give Birth To A Rabbit
Carrie Frye | February 1st, 2013
Mary Toft was 23 when she gave birth to her first rabbit. Other rabbits—six, seven, eight of them—followed. It was 1726. Toft lived in Godalming, a small rural town in Surrey; news of the births skipped its way to London, and the king's anatomist was dispatched to investigate. He was unimpressed with Mary, describing her as "of a very stupid and sullen Temper." Nevertheless, after witnessing a rabbit birth himself—the 15th!—he returned to London convinced of the extraordinary, preternatural nature of the births. (And why not, amazing things happen to stupid country people all the time: they're sold magic beans, they haul talking fish out of the water, they give birth to rabbits.) This was in November. By the end of December, the entire thing was revealed as a hoax. Mary was charged as a "Notorious and Vile Cheat" and sent to Bridewell.
We make history bloodless. If you've heard of Mary Toft, you may not have given much thought to the mechanics of how such a hoax might work. I certainly hadn't. A woman reclines on some low couch, her rabbit progeny snuffling and hopping on the floor around her. How did they get there? Well, as a magician produces a rabbit from a hat, so Toft might have whisked these rabbits using some sleight-of-hand from under the skirt of her gown. Voila, one baby rabbit and here, another and another, until boom, a litter!
But, if you give it even two seconds' thought, you know that would never work. Would it? Of course it wouldn't.
A little about Mary Toft. She was married; her husband Joshua was a year older than herself. When the two concocted the plan, they'd had three children together (one child died in infancy). Only that August, Mary had suffered a miscarriage. The pregnancy was six months along.
They were poor. He was a journeyman cloth-worker, then a dying trade, she worked in the hop fields. Whatever modest cottage you're picturing them in, half it. Then half it again. Take out a few of the windows. Now add in more people, not forgetting the two young kids: A mother-in-law (not living there but a frequent visitor) and a sister-in-law (ditto) and neighbors and friends, all in and out, all the time. One problem with that original view of Mary presents itself: It seems doubtful that she ever got much time to recline tranquilly on a low couch.
Both the mother- and sister-in-law were in on the hoax, and, conveniently, Ann, the mother-in-law, was a midwife. Simply, the family wanted money. As Mary later put it, "to get so good a living that I should never want as long as I lived." (This is one of the few places in her history that her voice comes ringing out.) Exhibitions of "sights and monsters" were hugely popular in England at the time and took in pennies and half crowns at a good clip. A partial list of some of the human oddities on view in London, taken from Dennis Todd's elegant study Imagining Monsters:
Continue reading here
http://www.theawl.com/2013/02/how-to-gi ... o-a-rabbit
---
Posts: 1292
Joined: Sun Sep 16, 2012 12:21 pm
Location: "In life's litter tray......"
It was 'Harvey' the Pooka!
A famous film actor/Pooka/rabbit from the fifties - starred with James Stewart.
Pooka's have magical powers and other skills apparently!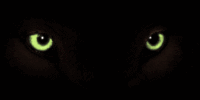 ---
Webcat wrote:It was 'Harvey' the Pooka!

A famous film actor/Pooka/rabbit from the fifties - starred with James Stewart.

Pooka's have magical powers and other skills apparently!
One of my favorite films
---
Related topics

Replies
Views

Last post