---
---
---
Posts: 16580
Joined: Thu Jul 22, 2010 4:20 am
Location: ...between a rock and a hard place...
STYGIOMEDUSA GIGANTEA
Thallasobathia-with-Stygiomedusa.....The giant jellyfish (brown) together with a Thalassobathia pelagica (white)
.
...i'm a recovering vegetarian......
.
---
Posts: 5996
Joined: Sat May 14, 2011 10:00 pm
Location: Arulu
Its trying to mate with the camera, thats not no tentacle!
http://www.disclose.tv/media/list/user/Kinninigan
http://www.youtube.com/user/kinninigan


---
Posts: 1728
Joined: Mon May 04, 2009 4:12 am
Location: The loving arms of Christ Jesus
Man that was crazy, it looked like the thing wanted to be seen and put on one helluva show. How big was thing? It just kept unveiling itself...like I was watching a magician...
Jesus died our death so that we may receive His life.
---
Posts: 5973
Joined: Sun Jun 07, 2009 3:38 am
Location: My happy place
Ya dude, this is pretty special indeed ;-)
---
still looks like a fishing net to me (it has buckyball skin),it has something rotting inside it ,i guess it could be a jelly fish that looks like a net ?
Last edited by
Haansolo
on Thu May 10, 2012 10:02 am, edited 1 time in total.
"Traveling through hyperspace ain't like dusting crops, boy!
---
awesome shiat thought it was platic waste at first but then noticed the circular patterns on the "skin" + the 4 odd balls it seems to have make me think it's biological
think it could be a radiation deformed jellyfish as the one mentioned above?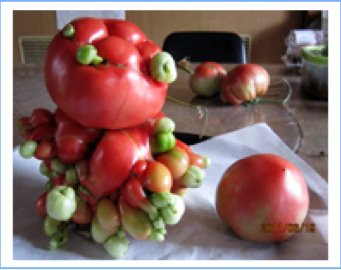 this is a would be japanese radiation style mutated tomato
---
Related topics

Replies
Views

Last post