---
---
---
Posts: 15497
Joined: Thu Jul 22, 2010 4:20 am
Location: going off the rails on the crazy train
STYGIOMEDUSA GIGANTEA
Thallasobathia-with-Stygiomedusa.....The giant jellyfish (brown) together with a Thalassobathia pelagica (white)
.
...don't mind me , i'm nothing but a carbon based lifeform...
.
---
Posts: 5314
Joined: Sat May 14, 2011 10:00 pm
Location: Zin-Uru
Its trying to mate with the camera, thats not no tentacle!
---
---
Posts: 5874
Joined: Sun Jun 07, 2009 3:38 am
Location: On God's green earth
Ya dude, this is pretty special indeed ;-)
We keep so much from our friends and family. Why can't we all just say
how we feel and not get mad at each other?
---
still looks like a fishing net to me (it has buckyball skin),it has something rotting inside it ,i guess it could be a jelly fish that looks like a net ?
Last edited by
Haansolo
on Thu May 10, 2012 10:02 am, edited 1 time in total.
"Traveling through hyperspace ain't like dusting crops, boy!
---
awesome shiat thought it was platic waste at first but then noticed the circular patterns on the "skin" + the 4 odd balls it seems to have make me think it's biological
think it could be a radiation deformed jellyfish as the one mentioned above?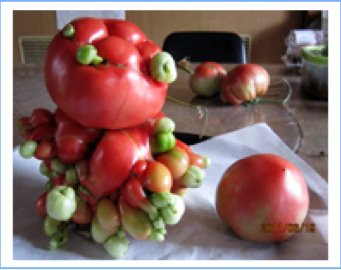 this is a would be japanese radiation style mutated tomato
Not a shred of evidence exists in favor of the idea that life is serious.
---
Related topics

Replies
Views

Last post