Humans vs. the environment
http://www.naturalnews.com/029056_envir ... ntrol.html
Protecting the environment isn't a "liberal" idea; it's everybody's business. Liberal or conservative, Democrat or Republican, the environment provides life support for us all, and if we fail to recognize that, we are truly doomed as a civilization.
To help explain this, I've put together a simple thought experiment. It begins with three undeniable truths about humans and the environment.
A sobering article indeed.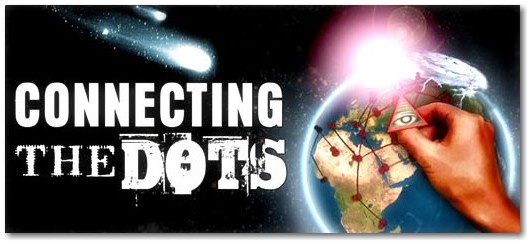 ---
The reason why there is so much damn contoversy concerning the environment is becuz essentially the they being international corporations and the elite want to divide people so we fight amongst ourselves while they do whatever the hell they want.... I mean why do people think that though we have these stereotypical labels such as liberal, republican and democrat the system itself remains corrupt just the same as if the difference between these stereotypes is always neutral...i mean ITS DIVIDE THEN CONQUER a basic war strategy and they have done a good job at it....look at the variety of religious, educational, marketing and numerous other organizations ..... Its all the same but people tend to just believe they are part of something different...much as the individuality in each other puts up walls and barriers that keep us from working together. "my individual interests are different from yours therefor i will not be like you" well im sorry people but we all bleed the same damn red blood.........
---
Exactly, and the planet belongs to all of us . Not a faction, not a race or religion but to all of humanity. We are responsible for the whole planet. Our mother earth is being bled in the name of greed and power.
---
---
explorer wrote:Exactly, and the planet belongs to all of us . Not a faction, not a race or religion but to all of humanity. We are responsible for the whole planet. Our mother earth is being bled in the name of greed and power.
Don't worry about Mother Earth She does respond to stimuli. Man has become Her problem child, to long have she let us run wild the time will come, our ways will cease.
---
the truth is that those of us who love life and see the beauty all around us and toil endlessly to improve our quality of life and happiness will always provide for pathetic self hating tree worshiping FOOLS. WE ARE TO BUSY FOR YOUR CRAP! shame on me, i would rather pay this man to shut up and go away than try to teach him what his ancestors and fellow man have achieved so that he can LIE TO US for a living!
for fuck sakes if you think your a terrible creature who destroys the earth then evil men will always be right there willing to encourage your self deceit while providing you false solutions to your unnecessary bad feeling probably knowing all the whike that you have amazing potential as a human being!
just another lying useless bloodbag. this author has probably never contributed ANYTHING to humanity.
it probably lives a comfortable life surrounded by the fruits of men better than him while he earns his money preaching LIES to his own kind.
human beings are not born parasites, they are lied to and taught to be poluting parasites by scumbags like the author of this article. i don't even have the words to express my anger right now
fucking boot licker go tell your children that they don't deserve to make the best of life on earth. tell them that they must constantly avoid actually DOING anything because hey, you might squash a fly, or god forbid KILL A TREE AND BUILD A FUCKING HOUSE. tell your children that life is a sin and that we must constantly minimize our effect on the world around us! let them blossom into such hopeless slaves that they willingly give their money to an al gore type who laughs in his MASSIVE "ECOLOGICAL FOOTPRINT". lie fucking lies fucking liars i hate it! go live in a box made of shit(can't get much more eco-friendly that) and feel guilty for every breath you let out and... no matter of fact. build a matrix, just like the movie. plug your self in and be the most "eco friendly" man on earth. but no not even that works because think of the petroleum and metal that you would have to "rape" mother earth to get at. better just live in a mud house with a windmill and solar panels in your yard, and oh yea a farm/ranch and garden of course. DO THAT. whats that about a 60 hr week? more? Could he? not to mention the terrible task of extracting the petroliem and metal from our GOD mother earth to create the "eco-friendly" machines created by men who supposedly don't deserve to live on precious mother earth. do you think this man could live the life that he seams to think is a virtue? NO this motehrfucker wants to lie for a living spreading this "mankind is evil" attitude. easter island effect... give me a fucking break. LOOK WHAT THEY LEFT BEHIND! it's amazing! who says they killed themselves hmm? they probably sailed away or got taken out by a terrible natural disaster. you assume that they were so fucking lazy (like an environmentalist) that they didn't plant trees??? hmmm?? just cut them all down generation after generation until, dang, should have planted a couple. oops INSULT YOUR READERS MORE. if you care so much go plant a fucking tree on easter island. god now i'm just being a prick... im done.
i accept no liability for the content of this text or for the consequences of any actions taken on the basis of the information provided, unless that information is subsequently confirmed in writing.
---
Great post Ordell.

I think you may have misunderstood Mike Adams though,BUT i applaud your scepticism of the man!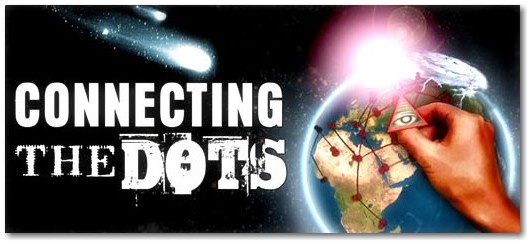 ---
Its as simple as this..... EVERYTHING WE OWN YOUR CMP, CAR WHATEVER...ALL COMES FROM THE PLANET... and no im not saying be a conservative fuck those labels anyways...Its about understanding that without this rock..YOU DIE.....plain and simple.. Now go ahead and get pissed off and chew other people out but that wont fix a DAMN thing not on your side and not on his.....This world has never had a techno age as far as contemporary history claims...we established that n the past 50 years and in doing so have done incredible damage to the planet ......the world is not meant to support 6 billion people al driving cars....BUt o well..have fun
---
middlefingers wrote:Its as simple as this..... EVERYTHING WE OWN YOUR CMP, CAR WHATEVER...ALL COMES FROM THE PLANET... and no im not saying be a conservative fuck those labels anyways...Its about understanding that without this rock..YOU DIE.....plain and simple.. Now go ahead and get pissed off and chew other people out but that wont fix a DAMN thing not on your side and not on his.....This world has never had a techno age as far as contemporary history claims...we established that n the past 50 years and in doing so have done incredible damage to the planet ......the world is not meant to support 6 billion people al driving cars....BUt o well..have fun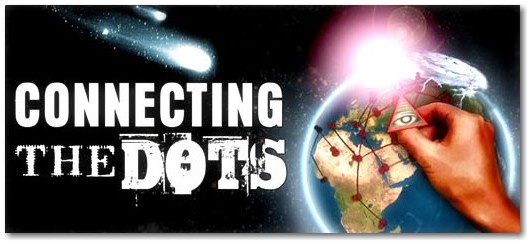 ---
Related topics

Replies
Views

Last post