Posts: 261
Joined: Mon Jun 09, 2008 11:04 pm
There is SO much happening in this video... i cant even begin to list the shit going on in this video!!!! Mindwashing.... corporate underlords .... capitalism and its effects on the human psyche..... Or more so just progress... how it works... if it works... What The FUCK! ? ! ? I cant stop thinking this has something ..... A lot of something .... to do with how we ( the human race) ended up in the shit we're in now .... climate change... destruction and exploitation of third world nations ///AND THE WARS THAT CAUSES/// .... the chemicals spilled from the factories causing birth defects .... I COULD GO ALL DAY !!!

just watch this video ... reallllllly watch it... I cant take it ... i .. gotta go lay down ...

What do you all think? what do you see in this video..?





[youtube]<object width="425" height="344"><param name="movie" value="http://www.youtube.com/v/DoCCO3GKqWY&hl=en&fs=1&color1=0x3a3a3a&color2=0x999999"></param><param name="allowFullScreen" value="true"></param><param name="allowscriptaccess" value="always"></param><embed src="http://www.youtube.com/v/DoCCO3GKqWY&hl=en&fs=1&color1=0x3a3a3a&color2=0x999999" type="application/x-shockwave-flash" allowscriptaccess="always" allowfullscreen="true" width="425" height="344"></embed></object>[/youtube]
"You begin saving the world by saving one person at a time; all else is grandiose romanticism or politics." ~ Charles Bukowski
---
Thanks,i'll check it out!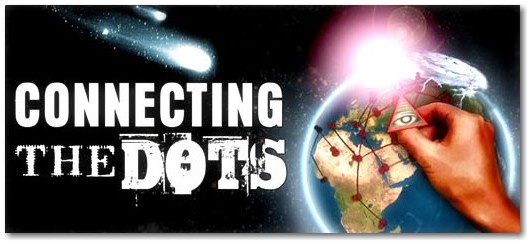 ---
I only watched the first video. The refridgeration section coaught my attention when he said, "There's even one for irradiated food." and they showed produce. Monsanto at his best.

A good title would be , "Monsanto buys Tupperware." Even though it's not true.

Some one should put Monsanto in a plastic cube and suck out all the air.
---
Interesting Passenger
, these actors employed in the film look happy prompted, to make everybody think that the future holds hopefully a better place, reinforced by the use of plastics.
I only hope that they have a manual overide on all these storage units coming out of the ceiling as if not and they have a power cut they will not be able to access their cold zones for food and drink!
' I'm leaving because the weather is too good. I hate London when it's not raining'.
Groucho Marx
---
Related topics

Replies
Views

Last post