IM FUCKED OFF WITH MY LIFE , MY COUNTRY , MY CITY , MY GOVERNMENT AND IM SO FKIN TIRED OF IT ALL , IM SICK OF SEEING SCUMBAG DRUG DEALERS AND COPS THAT DO FUCK ALL BUT BUST INNOCENT PEOPLE , I DONT THINK I WANT TO BE HERE ANYMORE , I WOULD LOVE TO FALL ASLEEP AND DRIFT AWAY.....


IF I PISSED ANYBODY OFF HERE IM SORRY AS MY FRUSTRATION AT LIFE USUALLY MANIFESTS ITSELF IN ANGER AND THATS NOT THE REAL ME , FUCK IT
better to die on your feet than live on your knees
---
icarus1 wrote:IM FUCKED OFF WITH MY LIFE , MY COUNTRY , MY CITY , MY GOVERNMENT AND IM SO FKIN TIRED OF IT ALL , IM SICK OF SEEING SCUMBAG DRUG DEALERS AND COPS THAT DO FUCK ALL BUT BUST INNOCENT PEOPLE , I DONT THINK I WANT TO BE HERE ANYMORE , I WOULD LOVE TO FALL ASLEEP AND DRIFT AWAY.....


IF I PISSED ANYBODY OFF HERE IM SORRY AS MY FRUSTRATION AT LIFE USUALLY MANIFESTS ITSELF IN ANGER AND THATS NOT THE REAL ME , FUCK IT
dont worry! icarus1 everything gone be ok, the new genertion gone change this shit world to new wonderful mother gaja
---
Posts: 5994
Joined: Sun Jun 07, 2009 2:38 am
Location: My happy place
I felt the way you did at one time. My solution was to fight back against the dark side, to become a super hero like Batman. It sounds funny but it's true!
---
Posts: 775
Joined: Fri Oct 17, 2008 4:41 pm
Hey brother, just find someplace quiet and breath...long, deep and even, rythmically. Find some tree in the woods to sit under...it works. Think about the beauty of life...theres more of that than the ugliness...and its all perspective any way. This song was written for times like this:
http://www.youtube.com/watch?v=CvFN1p6dzNk
<I have come curiously close to the end, down
Beneath my self-indulgent pitiful hole,
Defeated, I concede and
Move closer
I may find comfort here
I may find peace within the emptiness
How pitiful
It's calling me...
And in my darkest moment, fetal and weeping
The moon tells me a secret - my confidant
As full and bright as I am
This light is not my own and
A million light reflections pass over me
Its source is bright and endless
She resuscitates the hopeless
Without her, we are lifeless satellites drifting
And as I pull my head out I am without one doubt
Don't wanna be down here feeding my narcissism.
I must crucify the ego before it's far too late
I pray the light lifts me out
Before I pine away.
So crucify the ego, before it's far too late
To leave behind this place so negative and blind and cynical,
And you will come to find that we are all one mind
Capable of all that's imagined and all conceivable.
Just let the light touch you
And let the words spill through
And let them pass right through
Bringing out our hope and reason ...
before we pine away.
sorry for the link...I cant seem to imbed videos...
For challenges to come, we stand against the tide...under the banner of the brave. Mission Aetheria...the future belongs to the brave.
---
I actually do feel the same way alot of the time, its very hard to stay positive in negitive surroundings. It was only the other day when I asked people on how to feel better about these things. I got a few good replies, which were try to make a bountry of your area, have you're mind set in a thought that makes you feel happy and use that hope to expand

I hope you feel better soon, sometimes letting off some stream does help but be patient
Everyone is going through all of this, everyone is tired, drained, but I think we can improve things if we just say **** it to the negitive feelings and go out that little bit more to reach people in a good way.
So Icarus1, I hope you feel alittle bit better and hope you have a nice day, thats my positive thoughts for you
And like the human contagious, yawn or cough or itch within a group of people, it will catch on to you or anyone reading..
Being positive is a Plus!
---
ITS FUNNY THAT IN MY DARKEST HOUR ALL I CAN DO IS WEEP AND I HAVE NO IDEA WHY A S I HAVENT CRIED IN YEARS BUT I THANK YOU FOR YOUR KIND WORDS, I WISH I HAD A BOTTLE BUT I GAVE IT UP YEARS AGO
better to die on your feet than live on your knees
---
Hi Icarus,

First of all let be give you a cyber hug ((()))). I often feel the same way, coming on Disclose does not help.... it all seems like bad news.

If you continue to feel like this please please contact your doctor and talk to them. You might be depressed. I'm not really into anti depressant's but there are so many natural way's to beat depression.

You are already strong because you had the guts to express how your feeling in a public domain. That takes strength......... Please feel free to email me if you want to talk or just get things out of your system.

Peace x
---
You're better than all this bullshit mate,do what you enjoy and forget about the scum who are hellbent or running amok.There ARE billions of good people on this Earth you know.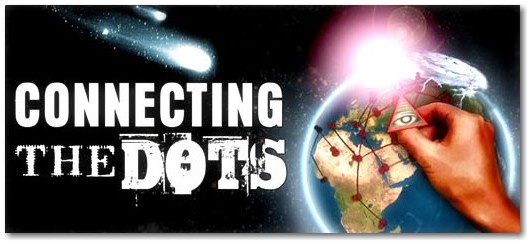 ---
Posts: 767
Joined: Tue Jun 01, 2010 5:12 pm
yo dont be feeling all low, shit happens some times its bad shit some times its good shit, but still shit is shit. what i normaly do when i feel low and down go to the shop buy my self a 24 crate of lager and just to cheer my self up about half 11 at night i mow my neighburs garden naked with a massive hardon her husband dont like it but she does. the moral of the story is no matter how low we get some times there is never a wrong time to mow the guys garden next door naked while his wife watchs hope that helps......
---
Related topics

Replies
Views

Last post