---
Posts: 5587
Joined: Tue Jan 04, 2011 4:05 pm
Location: Left of centre
---
Two decades later
This is awesome, the actual baby from the original Nevermind album re-creates his infant-swimming iconographic album cover two decades later to celebrate the anniversary of Nirvana's classic rock album. Good times!
BEASTLY !! ~ ANGIOLINI `S FORMER DEPUTY ADMITS TO DOWNLOADING 15,000 CHILD PORN IMAGES





COPY TO BROWSER >

http://robertgreensblog-holliegreigcampaign.blogspot.ch/
---
---
Webcat makes thread about album covers and then finds this site:
http://thekittencovers.tumblr.com/
Purrrrfect!!!!
I think you get the idea!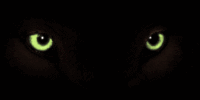 ---
---
---
LOL Galvatron. Where da fuq is Rammstein, Scorpions and Manson tho? eheheh
Don't eva post Nena's 99 luftballons or I will have to ban myself for watching dat
It's not about getting there, it's what you get out of the journey
---
---
Slith wrote:LOL Galvatron. Where da fuq is Rammstein, Scorpions and Manson tho? eheheh

Don't eva post Nena's 99 luftballons or I will have to ban myself for watching dat
______________________________________________________________________________
-= PREDESTINATION: Itz hard to be ze good guy when you turn into a fucking gun =-
---
Related topics

Replies
Views

Last post