pindz wrote:

LOLS

try to find about the Reptoid Letters something

Looks like Sithese to me.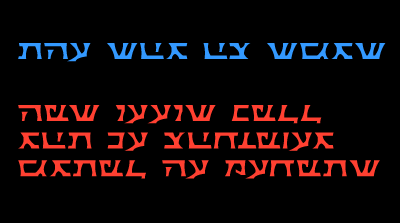 ________________________________________________________________________________
-= PREDESTINATION: Itz hard to be ze good guy when you turn into a fucking gun =-
---
---
Can't find shit about V or they.
found this....
http://ancientx.com/nm/anmviewer.asp?a=90
From Roswell
http://www.ufodigest.com/news/1106/aliensymbols.html
In 1952 George Adamski received the following message, reproduced on a restored film of a saucer in flight in Palomar Gardens, California, U.S.A.
"Venusian" message given in Adamski
Engraved symbols discovered by Marcel Homet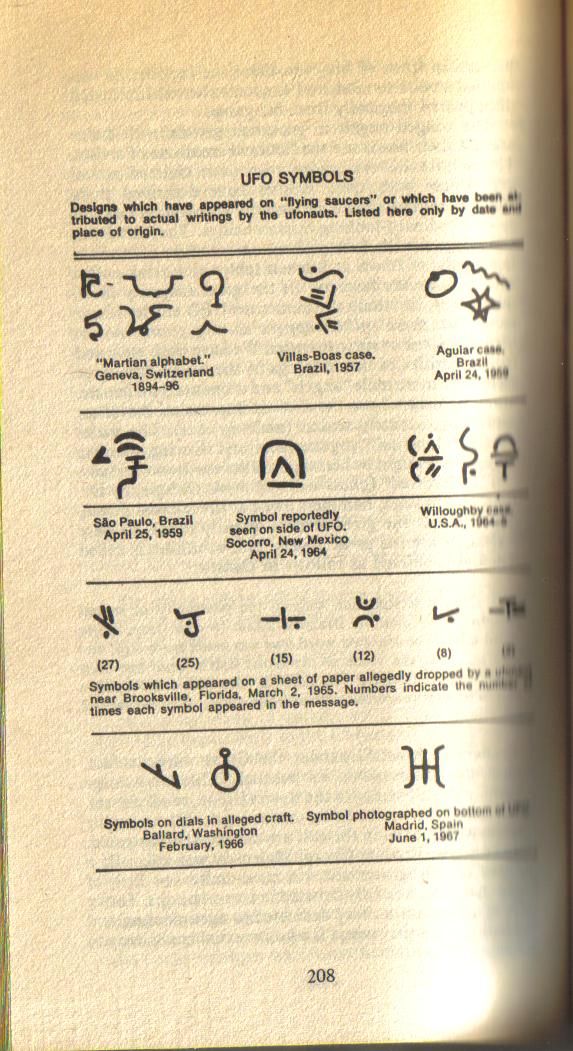 >>
http://www.esotericarchives.com/solomon/lemegeton.htm
<<
Last edited by
TheDuck
on Tue Oct 20, 2009 12:02 am, edited 1 time in total.
www.Vigusto.com - Premium E-liquid
"The Truth Cannot Be Told... It Must Be Realized"
---
---
pindz wrote:

theduck wrote:What would those letters mean though man.

i dont know what that mean ,,, i was telling you (somebody whos listening)

THAT THERE ARE SOME MAJOR CONNECTIONS
BETWEEN MOVIE THEY LIVE and "V" MINISERIES
Pindz ; You are the biggest and most gullible fucker on this site .but having said that , you do occasionaly post some intriguing stuff . ( Amongst the birds and bugs )
Having said that , are you seriously suggesting that Hollywood are prewarning us about an alien takeover ?
---
zaff4444 wrote:

I believe you are right,for 2year's now iv'e researched about these reptilian humanoid's,it started of where i thought it can't be true coz it's way out crazy conspiracy thinking,now after researching about jinns,serpent gods,indian god naga,chinese dragon celebration,quetzalcoatl-the "god"the mayan's believe that will come back on earth during 2012,also with all the u-f-o related incident's lately ie:balloon boy incident,my local newspaper last month having a poll saying do you believe u-f-o's visiting us,and all the alien cartoon movies released lately by hollywood and movies like knowing,2012 etc... now this movie V(i also during the 80's watched the old series)anyway ive come to the conclusion that when something is about to happen in the world,TPTB use hollywood to tell us,example-9/11.
Anyway feel free to bash my opinion/belief
i was 50-50% in Reptoid theory
but now i am 90% believer
---
---
---
pindz wrote:

muchtyman wrote:blabala

shut the fuck up - i have you on ignor list

you see - i actually think that there are Reptoids on dtv too - muchtywoman is one of them
So subtle
www.Vigusto.com - Premium E-liquid
"The Truth Cannot Be Told... It Must Be Realized"
---
The V alphabet
Had to post it..... very busy at the moment
l8r folks
http://ufomaniacs.blogspot.com/
http://tiny.cc/Rizzesearch
"The greatest things on earth are us,supposedly.
Why don't we act accordingly, with humanity" Rizze
---
Related topics

Replies
Views

Last post