jimbobdaz wrote:

seahawk100 wrote:

marduk2012 wrote:

How to Remove Your Google Search History Before Google's New Privacy Policy Takes Effect

It is important to note that disabling Web History in your Google account will not prevent Google from gathering and storing this information and using it for internal purposes. More information at the end of this post.

On March 1st, Google will implement its new, unified privacy policy, which will affect data Google has collected on you prior to March 1st as well as data it collects on you in the future. Until now, your Google Web History (your Google searches and sites visited) was cordoned off from Google's other products. This protection was especially important because search data can reveal particularly sensitive information about you, including facts about your location, interests, age, sexual orientation, religion, health concerns, and more. If you want to keep Google from combining your Web History with the data they have gathered about you in their other products, such as YouTube or Google Plus, you may want to remove all items from your Web History and stop your Web History from being recorded in the future.

How to Remove Your Google Search History

1. Log in to your Google account.

2. Go to

https://www.youtube.com

3. Click on your icon.

4. Click "Video Manager"

5. Click "History"

6. Click "Clear all viewing history."

7. Click "Pause viewing history."

8. Click "Search History."

9. Click "Clear all search history."

10. Click "Pause search history."

Make sure you do this before March 1st!!!

Cheers

I did this, but on youtube when I cleared both history, and viewing history, there was no option to pause history for either of them. What was the reason to pause, even though I didn't have that option? How will this effect the outcome? Will be the same, right?

Google history was never turned on in the frirst place, so not worried about that.

Thanks, Marduk.

click on history and viewing history again and you will see the button to pause
Damn. Just saw this, and it's now March 1. Does it matter that I didn't hit pause? I did delete the history. Isn't that good enough, or am I fecked? lol
We gather knowledge faster than we gather wisdom. - William Bell
---
*$A&%$^#
I was gonna do it last night, and I forgot.
http://www.thedailysheeple.com/obamas-doj-silent-as-new-black-panthers-leader-incites-violence-in-ferguson_082014
I can't speak about how much of the Constitution is in effect anymore... But thank God we still somewhat resemble a Republic and not a democracy!
---
seahawk100 wrote:
Damn. Just saw this, and it's now March 1. Does it matter that I didn't hit pause? I did delete the history. Isn't that good enough, or am I fecked? lol
i presume all the pause button does is stop history being recorded from then on
---
Posts: 6432
Joined: Sat May 14, 2011 10:00 pm
Location: Zin-Uru
will69ease wrote:I guess I'll be the devil's advocate on this one. Why should I care if google and youtube or

whoever are aware of my search history?

I can just see them now...

"NASA...NASA...NASA...DTV...Porn...Facebook...NASA..."
I agree will69ease, I also could not give two shits what google or youtube tracks on me. People that see my posts around here could only imagine what I search on youtube!
Maybe I will get googles corporate phone number and call them everytime I take a shit, or call Homeland security everytime I find a shapeshifter on youtube, what are these pathetic facists who sit behind a pc all day looking at this info gonna do with it anyway...if they want to know about me come knock at my door like a real person, if you think you can size somebody up by their harddrive and youtube searches you are a fucking idiot!
It was written in prophecy that a Gelfling would end Skeksis rule...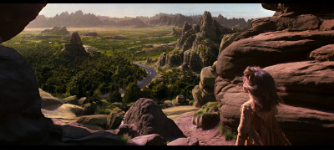 https://www.youtube.com/user/kinninigan
---
---
Related topics

Replies
Views

Last post