(you can watch the whole movie on this channel)

The Adventures of Mark Twain, released in the UK as Comet Quest, is a 1985 American stop-motion animation film directed by Will Vinton (best known for "The California Raisins" animation). It received a wider theatrical release, still limited to seven major cities, in January 1986. It was released on DVD in January 2006. The film features a series of vignettes extracted from several of Mark Twain's works, built around a plot that features Twain's attempts to keep his "appointment" with Halley's Comet. The concept was inspired by a famous quote by the author: "I came in with Halley's Comet in 1835. It is coming again next year (1910), and I expect to go out with it. It will be the greatest disappointment of my life if I don't go out with Halley's Comet. The Almighty has said, no doubt: 'Now here are these two unaccountable freaks; they came in together, they must go out together.'" (It is worth noting that Twain died one day after Halley's Comet appeared in 1910.)

Included are sketches taken from The Adventures of Tom Sawyer, The Mysterious Stranger, "The Damned Human Race", "The Diary of Adam and Eve (Letters from the Earth)", "Captain Stormfield's Visit to Heaven" and a rendering of Twain's first story, "The Celebrated Jumping Frog of Calaveras County".
Last edited by
Lilith
on Tue Aug 17, 2010 4:57 pm, edited 2 times in total.
---
yes, yes satan is good, lol!

engineering consent, and your kids are the targets.
If you help the Oppressors, eventually you and your family will be oppressed.
www.mind-wars.com
---
Yeah saw that clip a while back,very creepy.
same as the recent 666 ad..
WTF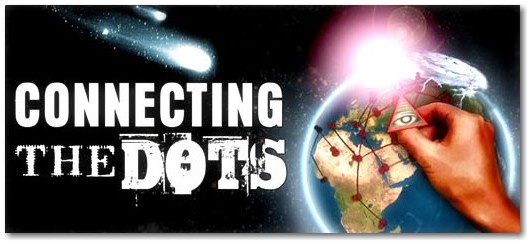 ---
Posts: 10610
Joined: Sun Mar 22, 2009 11:11 pm
iwanci wrote:Watch out for the lynch mob mentality, show constraint and an ability to look objectively at the evidence presented, do not jump to conclusions! This is the very reason why we have so many issues in society and so much confusion. Not many people ask the right questions and prefer to jump to conclusions without an understanding of the subject matter.

What a long bow to stretch trying to make a connection between this video and pedophilia. I agree the film is NOT appropriate for children as it appears to be a religious brainwashing exercise, but then again the same can be said about many other 'mainstream' animations that are shown on TV. I would love to hear from some of our 'Christian' members to see if they take any objection to the film, I would guess that they would see no issue with this film as it portrays the evil of 'Satan' and the dark undertones typically associated with straying from your faith.

Debating these issues is absolutely healthy and positive, however, before we can have the debate we need to determine the facts of the material presented.
I asked a question which perhaps no one picked up… "How do you know that this film was made for children?". Other pertinent questions should be, "Where did this film originate?", "Who produced the making of this film and for what purpose?", "Where has the film been shown?", "How is the film being promoted?" etc.

We need to be level headed when we look at so called 'evidence' that we do not get caught up in the hype. Often what we see is not quite the full story. Just because children are being portrayed does not mean that the movie is directed at children.
I am NOT condoning the movie, nor am I agreeing with its contents. I am, however, questioning its purpose, it's development, it's source and any other pertinent information that I can then use to make a personal and sound judgment as to its suitability for children and direct any condemnation towards any individual or organization.

Let's not get caught up in the 'mob' mentality and look at all the information first. If we find that the evidence directs us to the stated conclusion, then by all means let's find out who is responsible and direct the appropriate response.
It's nice to see a sane, well-written post every now and then.
I saw that vid on the net years ago, and it is pretty creepy, I'll admit, but no creepier than this, lol:
Where's the beer and when do I get paid?
- Jimmy Carl Black (the Indian of the group)
---
LOL cornbread, that animation of the wiggles is weird.

We need to try and keep 'sane' about these types of debates, let's not forget that the more we complain about material the closer we get to full censorship, which I don't think is what we want nor what we need. I have seen and heard some pretty provocative children's material, as a parent I have come to realize that we cannot and will not be able to shield our children from all of the evils in the world. We have censorship laws that try and curb the inappropriate material, sometimes they get it right, other times they fail miserably. With the good comes the bad, so any form of censorship that we would like to see will have its opposite effect in that eventually they will censor something that we do not believe should be censored. So where to from here?

I can tell you that as a parent I would not show this to my children (I have three). There are many more entertaining and educational animations that they can watch. I will say however that if I was a religious person and was trying to keep my sheep as close to the flock as possible, I would see the value in this animation.

Freedom of speech and freedom to express oneself, ones views and opinions is a great social liberty that we have fought many wars to keep. It is incumbent on US as parents to take the responsibility of educating our children, to teach them right from wrong, to show them how to use their minds to make their own value judgments, naturally this all depends on the children's age, the older they become the more decision making power they can be given. I have never 'banned' my children from this sort of material. My children went to a Catholic school and were also surrounded by Christians, I can assure you that this style of film would have been acceptable in the Christian indoctrination. I always educated my children with common sense and till this day, none of them have ever been in any form of trouble with the law. They are considerate and have a great conscience. They are able to make decisions and take into account how their decisions are likely to impact on others. Could be luck, however I think it goes beyond that, telling children that they need to be responsible and showing them how, teaching them how to evaluate and make sound judgments, allowing them to be good social citizens and that there are repercussions for any action (good and bad) has worked well for me.

Children are not idiots, they simply lack the knowledge and experience to make sound decisions. We cannot and should not censor everything. Naturally, there is no way of shielding your child from your own biases, they take on many of your values and beliefs, they do eventually establish their own value sets and so the cycle goes on.
Fortes fortuna iuvat
---
Ive never found it particularly productive to debate Mark Twains deeper works.
You either get the hook or you don't. And most really don't.
I have the feeling he got tired of discussing it as well...
Hence the wine remark.
His 'real' writing was some of the most incisive, brutal, precision satire,
and the real beauty of his position has always been lost on the quick readers.
And that PARTICULARLY pertains to his "Letters to the Earth".
He conducts a philosophical exercise as deep as any..plato, aristotle..the olympians..
If you havent read this stuff you should..
its rich like chocolate cake.
http://www.positiveatheism.org/hist/twainlfe.htm
Mep got it all figured out though, so we're safe....
warløckmitbladderinfection wrote:blasphemous new gehenna inhabitant makes god sad...
---
Related topics

Replies
Views

Last post