Good Lord!
Bihar, India (CNN) -- The headmistress of the Indian school where poisoned lunches killed 22 students is on the run.
Local police chief Sujit Kumar said authorities are looking for the principal, who was not named, and her husband for questioning.
The students started vomiting soon after their first bite of rice and potatoes Tuesday at the school in the northeastern state of Bihar. Some fainted.
On Thursday, 25 people remained hospitalized -- including 24 students and the school's cook, whose accounts of the incident are under scrutiny.
Was it the oil?
Bihar state Education Minister P.K. Shahi said the children were poisoned by an insecticide that was in the food.
Shahi said the school's cook had questioned the quality of the oil she was supposed to use, but was overruled by the school's headmistress.
"The information which has come to me indeed suggests that the headmistress was told by the cook that medium of cooking was not proper, and she suspected the quality of the oil," Shahi said. "But the headmistress rebuked her, and chastised the children, and forced them to continue the meal."
But the cook denied those claims in an interview from her hospital bed. Manju Devi told CNN Thursday that she didn't detect any unusual smell and didn't notice anything suspicious with the oil.
http://www.cnn.com/2013/07/18/world/asi ... index.html
Canubis wrote:
i consume more hard liquor a night then all dtv together...

yet i am so god dam smart....and own this shit in my world..

---
Posts: 6371
Joined: Sat May 14, 2011 10:00 pm
Location: Zin-Uru
22 counts of child endangerment/manslaughter....good reason to be on the run

hope they catch these POS's
It was written in prophecy that a Gelfling would end Skeksis rule...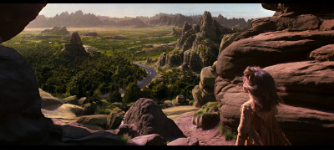 https://www.youtube.com/user/kinninigan
---
---
Related topics

Replies
Views

Last post