Just another angle of attack
by the powers that be.
It's probably the sick twisted Co-intel-pro freaks
giving the interweb a bad name.
---
Posts: 1297
Joined: Sun Sep 16, 2012 12:21 pm
Location: "In life's litter tray......"
Google Adsense is getting quite good these days at assigning suitable advertisements for your website!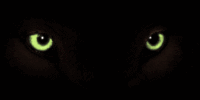 ---
---
Internet Use May be Qualified as Mental Illness
Internet Hangs in Balance as World Governments Meet in Secret
http://www.wired.com/threatlevel/2012/1 ... -meetings/
The Internet Isn't Broken; So Why Is The ITU Trying To 'Fix' It?
http://www.techdirt.com/articles/201212 ... x-it.shtml
How the ITU could put the internet behind closed doors.
---
Marcydare agreed
Paradise Jones
good spot
Crunchy good link and find.
Mob 2,0 brilliant post as always.
"The third-rate mind is only happy when it is thinking with the majority.
The second-rate mind is only happy when it is thinking with the minority.
The first-rate mind is only happy when it is thinking."
A. A. Milne
---
Related topics

Replies
Views

Last post