brillbilly


You might like:
mars, with what looks like a mine,lol see this it the problem i have with mars pictures,this is in the sudan region of mars cough ?lol
---
They keep it secret because they probably feel if anyone else knew it may give something away,something they could utilize over another nation,keeping people in the dark is always favorable,when you think in the frame of knowledge being a powerbase then it's easy to see why,thats not to say they are right in doing so but is never the less a possible and viable reason for secrecy.
Trust me on this,if they can use something to their advantage they will.
---
good pics and thats my point,there could be a number of places on earth that could be show as mars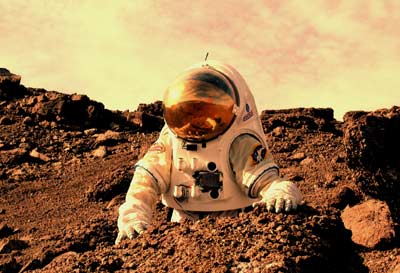 Researchers today simulate Mars exploration on Earth as preparation for future missions to Mars; a movie remake will ask just how realistic such simulations can be. (credit: Haughton Mars Project)Hollywood is remaking Capricorn One. The original writer and director of the 1978 movie, Peter Hyams, is apparently producing the remake. Peter Buchman, who wrote Jurassic Park III (the one with the pterodactyls and William H. Macy) and the screenplay for Eragon, is signed on as the writer, and the movie will be directed by David Dobkin, who directed Shanghai Knights and Wedding Crashers. The project is currently called Capricorn Two and is being produced for Regency Films, with shooting scheduled to begin later this year.
http://www.thespacereview.com/article/811/1
---
Related topics

Replies
Views

Last post