---
---
---
Posts: 18875
Joined: Thu Jul 22, 2010 4:20 am
Location: underneath the circumstances
Drjones wrote:

No question, it's toxic, get it out of your diet ASAP.


One teaspoon

suppresses the immune system approximately 4 hours.
no kiddin'......
...you know it's autumn in New England
....when you have to run your air conditioning and heat...
in the same day..
---
Sugar, Flouride, Chem trails ... fuck everything we eat, drink or inhale is fucking killing us slowly... is our destiny one of Death?
Master Raphael wrote:what you call the law of attraction was missing a vital aspect to the theory that I call the law of repulsion ...it is clear I drove the two of you together...using my repulsion not attraction
---
Posts: 2382
Joined: Mon Apr 16, 2012 9:16 am
jonesy video removed, ps hope u r well 2, keep up good woprk, its shocking chit really, shocking that mothers feed it to kids damnit.
the story of life is quicker than the blink of an eye, the story of love is hello and goodbye, until we meet again my friend.
---
sigh... water is toxic if you drink enough of it. If sugar is soooo toxic then why does your body turn carbohydrates into sugar?
The two choices we have are something starting from nothing, or something existing infinitely. These are both paradoxes. The existence of everything is therefore a paradox.
-daemonfoe
---
Daemonfoe makes a good point, water and even oxygen are toxic in high doses. Sugar is an easy target; my guess is that a candy manufacturer reduced their network advertising, so 60 Minutes was told to do a story in retaliation...but I'm kind of a conspiracy nut.
---
Daemonfoe wrote:sigh... water is toxic if you drink enough of it. If sugar is soooo toxic then why does your body turn carbohydrates into sugar?
BIG difference mate. Straight refined white sugar does not exist in nature, on it's own. The actual sugar cane plant if we were to eat this in it's WHOLE form is actually healthy for us, with all the other synergistic components, lots of vitamins and mineals and fibre, always fibre in nature to slow down the sugar and provide sustained energy. With the refined stuff, well it's highly toxic in the sense the body sees it this way and deals with it, reacts to it this way, no fibre, no vitamins and minerals, it is a heavy burden for the body to deal with this stuff, trust me as a former sugar junkie many years ago who's well-being has been literally transformed by transitioning to raw foods and organic juices, ZERO artificial junk. Feeling the difference is truly an awakening. I guess people have the right to be sceptical and with regards to health the ONLY way to verify ANYTHING i say and others pushing the natural message is to try if for yourself. Most people do not which i find very odd, but such is the power of the ego and the system is not slow to feed it on a daily basis. People in my opinion can be too sceptical often and they leave their god given common sense at the door or wherever. Find it and use it. Health is not complicated. Real foods, find the one's right for you, organic juices, exercise, meditation, music, love and laughter. Dis-ease ? what's that !?
:D
And mate, the reason your body turns carbs into sugar, is well, because it's supposed to, our cells run on sugars, best froms from fruits. And turning a carb into sugar is good for the body, it's doing what it is designed to do, when you ingest unnatural refined products, the body in lots of ways becomes confused.
This 'confusion' promotes the disconnect from ease = what we know as dis-ease.
Anyway praise to the human body, praise to the universal creator, seriously, what a creation !!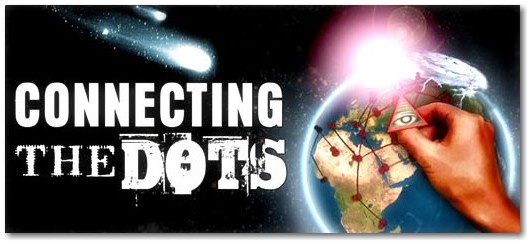 ---
Related topics

Replies
Views

Last post