Interesting question I'v asked myself on many occasions. When I'm in a hurry and adjusting my tie or what ever that's all I see a reflection. But take the time and look. Try it, stand up in front of a mirror, naked is best. But anyway will do, pick a quiet time when and where you wont be disturbed and take the time to get to know your inner self. Just look nothing more. Start with your eyes, spend a few moments seeing what others see your perception of who you are is influenced by how you feel about your life.
Take a look at this video. If it touches something inside you it will bring a tear to your eye and may change your life from that moment on.
http://www.liveleak.com/view?i=832_1378614926
Invictus maneo
---
---
Posts: 809
Joined: Sat Dec 12, 2009 9:07 am
Really liked this post... How true it can be (the way we see ourselves).... Thank you for sharing!
---
Very powerful video, thanks for the post!
---
---
Posts: 331
Joined: Sat Jul 04, 2009 2:09 am
Lovely idea with the forensic artist, shame its a dove advert.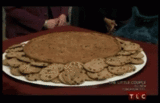 Happiness is subjective ;)
---
---
Related topics

Replies
Views

Last post