Posts: 3598
Joined: Thu Oct 28, 2010 8:43 pm
Location: Avin a barbecue on Mercury
Interesting moon rover pics from China, showing it a brownish colour, previously it was grey from the US landings, In 2020 expect it to be purple when Pakistan lands their rover ;¬) but of course its all to do with different cameras and lighting conditions.... you see here on earth when a camera takes a pic, (by any make/model) yellow is yellow and blue is blue but on the moon red is white and black is green, its a colour translation thingy... whatchmacallit!
We live a one directional life in an omnidirectional existence

---
---
Posts: 18179
Joined: Thu Jul 22, 2010 4:20 am
Location: underneath the circumstances
Constabul wrote:dunno if yal recall the chinese space walk footage some time ago, with the air bubbles..

I dont recall if it was ever admitted to as being fake.

Crappy pic, but i could only think of this when i heard they had a moon mission ongoing..
.
http://www.youtube.com/watch?v=GI6Z5LFEzCE
.

....remember....the authorities are working hard to keep you feeling helpless...

.
---
---
Excuse me but...
The bottom photo is from Apollo 17, mirrored...just so you know.
I'm pretty sure the top photo is an artist rendering but "Come on man!"
---
as17-137-21011
http://spaceflight1.nasa.gov/gallery/im ... -21011.jpg
---
*WillEase* wrote:

as17-137-21011

http://spaceflight1.nasa.gov/gallery/im ... -21011.jpg
yep............
RRR
The more people i meet, the more i like my dog
---
We all have seen NASA deliberately gray scaling the surface of the moon. But now China lands (well supposedly
) and shows a dark red brown lunar surface. Yesterday NASA just published THIS on APOD (Astronomy Picture of the Day).
http://apod.nasa.gov/apod/image/1312/co ... pod900.jpg
...someone is lying.
________________________________________________________________________________
-= PREDESTINATION: Itz hard to be ze good guy when you turn into a fucking gun =-
---
Dont forget the 'smokestack'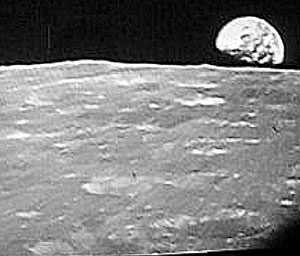 I guess if the moon controls the tides.. then it needs to be there right?
Then if we are also 70% water.. how does it effect us? Just ask any Police station how busy they get on full moons.. that's but one example.. Im sure there's more to it than that..
Let's assume it's artificial.. What are it's reasons for it being there? Is it to control the flow of our evolution? To keep us in some sort of quarantine? Make it a base for aliens, making it easier for them to visit us - what for I don't really know.. Or a physical aspect, like allow the earth to be liveable by control the flow of the oceans etc?
---
RATRODROB wrote:

*WillEase* wrote:

as17-137-21011

http://spaceflight1.nasa.gov/gallery/im ... -21011.jpg

yep............

RRR
Thanks.
---
Related topics

Replies
Views

Last post