Posts: 10120
Joined: Wed Jul 01, 2009 9:10 pm
Location: Packing my stuff and moving to Denver like you should be doing
The only action that can stop Iran from building nuclear weapons is an Israeli strike on Tehran's nuclear facilities, argued John Bolton, the former U.S. ambassador to the U.N. under the Bush administration.
Speaking in a radio interview with WND senior reporter Aaron Klein, who hosts an investigative program on New York's WABC 770 AM, Bolton warned time is running out for an Israeli attack.
"Right now we know about the facilities. ... We know where they are," he said. "We know exactly what their dimensions are, and I think they are susceptible to an Israeli attack."
Bolton said an Israeli military option "isn't there forever. ... If Israel is going to use military force, it needs to use it sooner rather than later."
Bolton posited, "Right now, basically the only scenario that I see other than Iran getting nuclear weapons is military strikes against their nuclear program that result in breaking Iran's control over the nuclear fuel cycle."
Continued Bolton: "Since I don't see any possibility that the Obama administration will use military force, I think what that means – to cut to the chase – is this comes down to a decision by Israel whether or not it will use military force against Iran's program."
Bolton said he believes there is no doubt Israel possesses the military capability to hit Iran's nuclear sites, but he said the Jewish state would need to act soon.
In the realm of light versus dark, if your arn't making light, you are part of the darkness. If every other country decides to "play it safe" by not stopping the madness in Tehran, then they too, are part of the darkness flowing from Iran. I do hope Israel does the thing that is right and stand up to this evil. Maybe their show of integrety will inspire the leadership in other countries (Do you hear me, D.C.?) to take a stand as well.

http://www.thejerusalemgiftshop.com/isr ... n-now.html
FAIR USE NOTICE.
Section 107 of the US Copyright Law. In accordance with Title 17 U.S.C. Section 107, . http://www.law.cornell.edu/uscode/17/107.shtml

---
John Bolton=Psycopath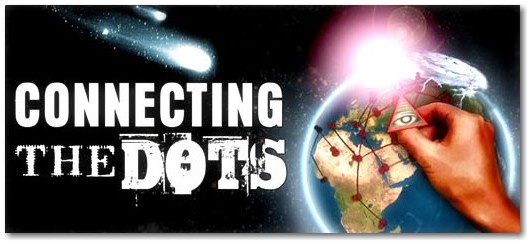 ---
WHY
only a statement like that would come from a country looking to position its self as the safe keeper of the oil fields ,,,,,,,,
oh right its the us goverment the top supporter of warmongering israel
---
flecktarn wrote:WHY

only a statement like that would come from a country looking to position its self as the safe keeper of the oil fields ,,,,,,,,

oh right its the us goverment the top supporter of warmongering israel
Hey m8 new everything is ok vid posted in the PCSO topic.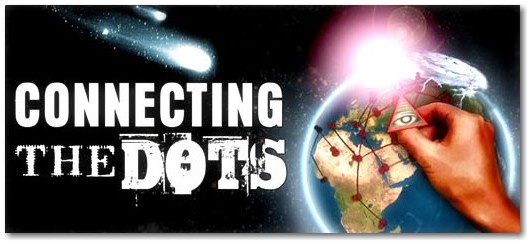 ---
Posts: 280
Joined: Fri Mar 13, 2009 10:15 pm
Location: Frankfurt, Germany
I don't know what to think about project camleot, but that's what Bill Ryan said about this subject:
It starts with Israel attacking Iran. Now, this hasn't happened yet. There have been a number of indications that there are forces which are trying to push this into happening. You've only got to follow the news for the last two years to realize that the public is being prepared for a justification for this kind of thing. Iran is being set up as being the bad guys that deserve something to happen to them, and so on and so forth.

Now, that's going to be the start of what is like the opening gambit in a big chess game. The plan is to provoke Iran, or China, to retaliate.
---
Soulmate i'm afraid something like that is going to happen and in the aftermath they can have their new world order...so that 'this can never happen again'
We just have to hope and pray for the real good guys out there fightin the good fight for all of us..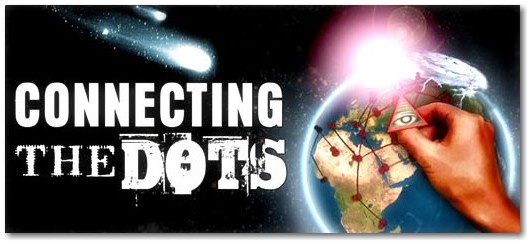 ---
Posts: 306
Joined: Sun Feb 07, 2010 7:32 pm
---
Posts: 12
Joined: Wed Jan 06, 2010 6:12 pm
As far as I'm aware Iran is a fully signed up member of the nuclear non-proliferation treaty and doesn't posses any nuclear weapons while the opposite is true of Israel.......remind me again why its Iran and not Israel that we are being encouraged to attack?
---
I say, leave Iran alone to grow as they wish. I don't recall God granting any of us the rank of supreme ruler over all humans. They're human beings, not evil demons as the media would have us believe.
---
savwafair2012
How come you never comment in the vast amount of threads you create?
http://www.disclose.tv/forum/the-smokey-god-audio-book-t86832.html
The autobiography of olaf Jenson and his journey to the inner earth.
---
Related topics

Replies
Views

Last post