Posts: 2703
Joined: Mon Feb 22, 2010 4:23 am
Isn't it?
As far as i'm concerned, i enjoy this board a lot.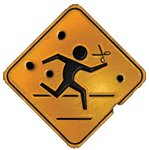 Disclosing bullshitters since 1969.
---
Posts: 3897
Joined: Fri Feb 04, 2011 8:21 pm
I guess it really depends on the day of the week mostly...
lol
"There he goes. One of God's own prototypes. A high-powered mutant of some kind never even considered for mass production. Too weird to live, and too rare to die. "
I
AM
an endangered species.
---
---
---
---
Posts: 5625
Joined: Tue Jan 04, 2011 4:05 pm
Location: Albuquerque, New Mexico
There are not many places that you can physically visit and have the same kind of debates without things becoming physically violent...Things can get out of hand but most people on this particular site carry on regardless and dont take things too personally, that is unless the poster in question is particularly malevolent. So yes I do like coming to this site. Ther are a few people with political views I could never agree with in a million years, however some of the threads they post are seriously intersting and funny. There is a mod who is particularly good at being the devils advocate but can play that role intelligently most of the time and there are people I decidedly respect such as the Brazillian dude who I would never have come across in a million years otherwise... Long may Dtv reign supreme
---
Posts: 2536
Joined: Tue Mar 02, 2010 12:23 am
Location: 'Happiness is the angle at which the wise are gathered'
yes, yes it is.

more wonderful still: being alive.
Your faith will make you whole
---
Posts: 3796
Joined: Sat Apr 04, 2009 5:01 pm
Yes!!!
I hope that this site is not infiltrated by dis info agents, but one can not be sure that it isn't, if no one here can prove otherwise.
Lisakitty
Nulklear War...In Just Weeks.
eeeeeee
---
---
---
Related topics

Replies
Views

Last post