lowsix wrote:hes not coming back.
thats....batcountry.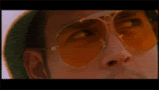 ---
Posts: 8435
Joined: Sat May 30, 2009 6:37 am
I am so jealous!
Take some cool pics to share!
What a long strange trip it's been..............
---
Posts: 10609
Joined: Sun Mar 22, 2009 10:11 pm
Savwa... if he's lucky...
Where's the beer and when do I get paid?
- Jimmy Carl Black (the Indian of the group)
---
Have one for me, lucky dude!
The War FOR Truth began on 9112001.


"Truth Digest" http://gostrider.000a.biz/td/td.htm
---
Posts: 9348
Joined: Thu Jun 03, 2010 11:08 am
have fun bro
---
Posts: 2776
Joined: Tue Feb 10, 2009 4:05 pm
Location: Southeast States
Do it all Sav, it stays there when you're done anyway!
Sometimes, simple is better
---
Hey Sav hope you have a roit man! If it feels good do it, and then do it again.
---
Posts: 767
Joined: Tue Jun 01, 2010 5:12 pm
see ya soon sav me old mucka........
---
tertiusgaudens wrote:... this is a place of american decadence and desert capitalism, may it rain all your time and electricity fail and may your bed be stuffed with biting bed bugs...

No, have a good time...
It is also the city that uses more water than any other city in the world.
Now why would anyone support that with their money and being?
Apart from that Savy, love you lots..
---
Related topics

Replies
Views

Last post