Holy Crap It's Good This Airplane Wasn't Flying When Its Engine Exploded...

Yesterday this Airbus A330 was zipping down the runway of Manchester Airport, UK, ready to take off and head to the Dominican Republic. And then, holy crap, its engine exploded.

Sat on that plane, the passengers must have been very, very, very relieved that it was still on the ground rather than in the air. Also, great control on the part of the pilot as he kept it together while the craft began to snake across the runway.


Published on Jun 24, 2013

Manchester Airport UK. Monday 24 June 2013. Destination was to be Dominican Republic.
---
Posts: 1223
Joined: Sat Sep 19, 2009 1:55 am
All it takes is a little piece of metal on the runway to bring a jet down... like this:
This is the scrape meteal that took down the Concorde
Cant remember if rolls royce made those engines... I bet their not happy with whatever it was on that airbus...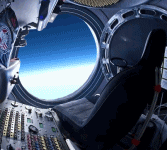 ---
Yes RB211 Rolls Royce engines. Hardly engines exploding more like a bird strike. Could happen and does happen to lots of aircraft. It could have flown on one engine but if you don't have to why would you.
I question everything. I don't believe anything I'm told or anything I see. Prove it, or fuck off. And that's not me I see in the mirror in the morning.
---
Posts: 3344
Joined: Thu Oct 28, 2010 8:43 pm
Location: Dark side of the spoon
Lucky escape for sure, a big sigh of relief from the passengers no doubt
"If you cannot find a good companion to walk with, walk alone, like an elephant roaming the jungle. It is better to be alone than to be with those who will hinder your progress."
~BUDDHA (DHAMMAPADA)~
---
---
---
A different view...


---
Last two frames before explosion...
and then, boom...
---
---
Related topics

Replies
Views

Last post